VietNamNet Bridge - Not only big cities like HCM City and Hanoi, but also smaller cities such as Hai Phong, Hai Duong, Da Nang, Can Tho, and Vinh Long are having more floods whenever it rains.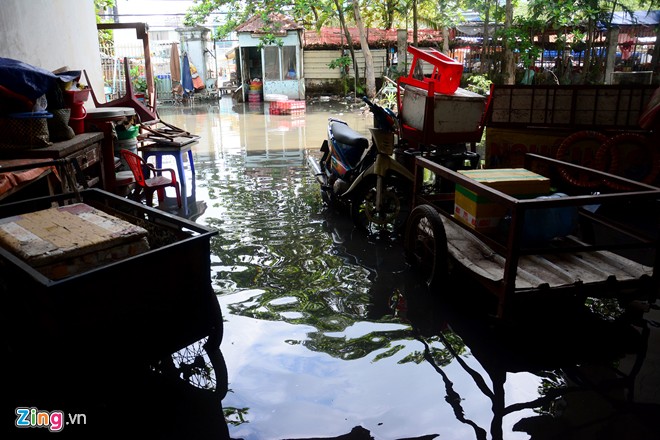 Thee lowland urban areas as well as the highland and mountainous cities such as Da Lat, Son La, and Bac Kan suffer from floods. In this context, many people blamed God, who caused climate change.
Actually, climate change created unusually heavy rains and the cycle of big rains became more frequent. However, flooding in the urban areas is caused by many other causes. 
The first to be named is the fast pace of urbanization in Vietnam.
Many populated residential areas were formed within a short period of time in the country, with waves of migrants from the rural to the urban areas. 
Many works were built without proper planning and designs, and lakes and ponds were filled while rivers were encroached upon. At the same time, natural soil is gradually being asphalted, hindering the natural ability of water absorption of soil. 
In addition, people's awareness of environment is still poor. Many people discharge rubbish into canals, rivers, and lakes.
Another cause is that most big cities in Vietnam are in the process of gradual sinking. The geological subsidence process is uneven, depending on the structure of the ground and the payload of urban construction works.
Subsidence is also the result of overexploitation of groundwater resources.
Flooding will get worse if these issues are not solved. 
Climate change, after all, is the consequence of the process of destruction of nature by humans, and it will become increasingly more apparent and severe.
Le Anh Tuan