A dry haze that has obscured Ho Chi Minh City and many southern provinces is believed to be sending a rising number of children to Paediatrics Hospital 1 and 2 in recent days.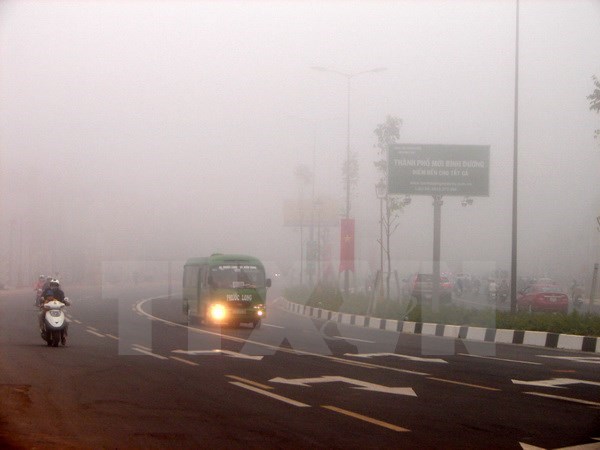 Breezes have driven smoke and dust particles from forest fires in Indonesia to Vietnam, which have become a serious threat to human health. 

According to Dang Hoang Son, a senior doctor from Paediatrics Hospital 1, exposure to dry haze commonly causes irritated eyes, nosebleeds, runny noses and sneezing. 

More sensitive residents may suffer from bronchitis or bronchospasms while the conditions of those with chronic respiratory diseases, including asthma, are often made worse, he warned. 

Seasonal changes alone have increased respiratory diseases among southern children in recent weeks, worsening with the arrival of the haze. 

Local residents have been advised to close all windows, doors and any openings to block the haze from entering their homes or offices, wear facial masks and glasses when outdoors and rinse their nasal passages with saline products. 

The southern unit of the National Centre for Hydro-Meteorological Forecasting said the dry haze will continue for the next three days and be gradually eased by heavy rains. 

Other regional countries, such as Malaysia, Singapore and Thailand, have also been badly affected by hazes from forest fires in Indonesia, which were illegally set to clear land for cultivation.
VNA