VietNamNet Bridge – National Assembly Deputy Bui Si Loi, Deputy Chairman of the Committee of Social Affairs, spoke with Vietnamplus about the draft law on Labour Safety and Hygiene.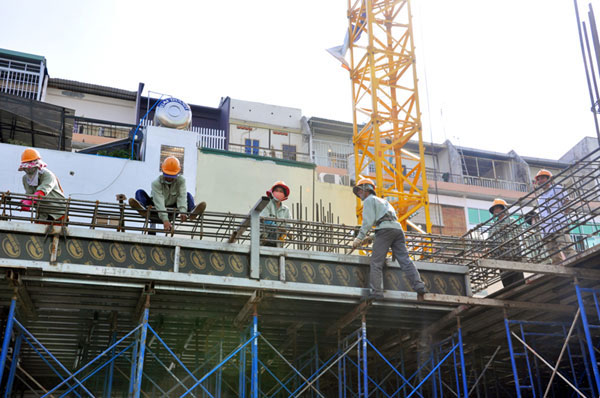 Illustrative image -- File photo
What do you think of the draft law on Labour Safety and Hygiene, which chalks out policies for non-contract workers?
Occupational accidents have become complicated in recent years, shown by the more than 600 deaths annually, ranking second behind fatalities caused by traffic accidents.
However, reports from the health sector said that deaths from work accidents were three times higher than that – about 1,700 deaths annually.
Occupational accidents are an alarming issue. However, the current Labour Code covers just 17 million workers out of the 54 million. The remaining 37 million workers have no labour contracts, including 24 million living in rural and agricultural areas. This means they are not protected by the law.
The new law will give us a chance to provide a safe working environment for all workers. This also fits the spirit of the 2013 Constitution's Article 35.
Non-contract workers are mostly poor and could hardly afford occupational accident insurance. What do you think?
Both National Assembly deputies and the public know that the feasibility of the new law is essential. Even for workers who have labour agreements, labour safety and hygiene has not been implemented well and occupational accidents are still happening.
For example, in recent days, three serious accidents caused by crane and scaffolding collapses occurred in Ha Noi, killing three people and leaving two others injured. Initial investigations showed the contractors hired labourers to use the cranes without getting approval from authorities. All were workers with labour contracts.
This shows that the compliance of labour safety and hygiene regulations is rather loose. It calls for more attention to the issue by State management agencies.
It is quite difficult for non-contract workers to join occupational accident insurance. I myself believe that the support of the State is necessity to encourage them to join.
A new regulation on the draft law on Labour Safety and Hygiene stipulates that labourers who have no labour contracts and apply for jobs requiring strict labour safety and hygiene must be trained about labour safety and hygiene.
It's obvious that the State must allocate a fund to train non-contract workers about labour safety and hygiene. This regulation might not be effective immediately, but it would assure safety for this group of workers.
NA deputies have proposed to increase inspection forces on the compliance of labourer safety and hygiene at district levels to minimise occupational accidents. Do you think this will work?
In my opinion, it is necessary to strengthen inspections on labourers as the current 487 inspectors can hardly cover 54 million workers, 500,000 enterprises and other private businesses.
It means that between 800 and 1,000 inspectors need to be hired to conduct the task and the Government must allocate more funds to pay them.
However, it is not about the number of inspectors, it is about professional skills to solve the problem. The NA's Committee for Social Affairs will submit the initiative to the NA Standing Committee and collect opinions from NA deputies.
VNS