VietNamNet Bridge – A team of experts and professors from the University of Transport and Communications (UTC) recently submitted an analysis of the recent shifting that appeared on the country's highways.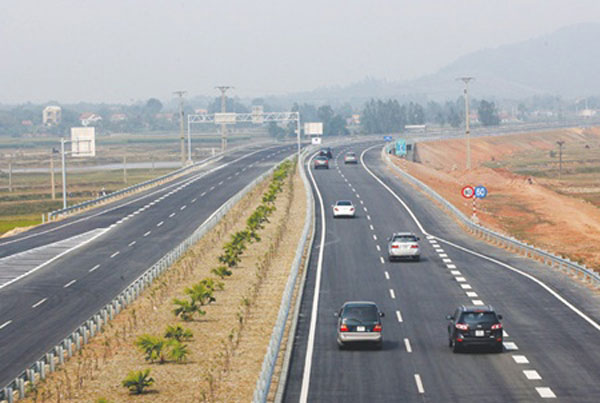 Illustrative image -- File photo
The report, delivered to the Ministry of Transport, focuses on explaining the caving in and shifting of the land around National Route 1, National route 18, the Ha Noi-Lao Cai Highway, the Thang Long, Thanh Tri and Bai Chay Bridges, as well as some of HCM City's belt roads.
The report revealed a number of factors that contributed to the land shifting around the highways, including sub-standard construction procedures, lax supervision of consultants, and the manufacturing of construction materials that did not meet technical standards.
Rector of UTC, Prof. Tran Dac Su, a member of the UTC team, said these were the main causes for the shifting of land on or near the highways.
In addition, construction plans did not take into consideration the climate differences between the country's northern, central and southern regions.
He noted the three regions had different temperatures, humidity, and thermal radiation levels. These elements must be studied and taken into the design and construction of highways.
On-site surveys carried out by the UTC team showed that at some locations on National Route 1 the temperature reached 60 degree Celsius on the highway's surface with weather temperature at 36 degree Celsius. This was considered as an extreme condition and the figure was expected to rise as the temperature would increase even more during summer.
Also, some highways' foundations and surfaces did not meet water drainage requirements, which resulted in their structural integrity being degraded by occasional standing water.
Another important factor was the weight of overloaded trucks, especially on National Route 1. The UTC team has proposed that a comprehensive solution is required to put a stop to the country's highway shifting. Quality control and inspection processes during highway construction must be tightened and responsibilities for highway quality must be clearly assigned to contractors, consultants and inspection units.
For the long term, the UTC team recommended the Ministry of Transport set up highway monitoring centres to observe and record highway traffic and vehicles, as well as to review the use of new construction materials and technical innovations in highway building.
Source: VNS