Thousands of outdated cars and trucks have been found in use in central Thanh Hoa Province and Central Highlands Province of Gia Lai, reported the Viet Nam Register yesterday.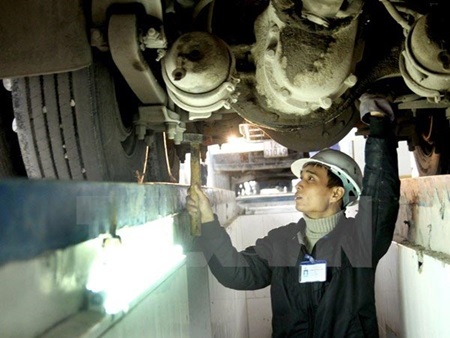 This was revealed at the conclusion of a one-month inspection by the agency in April.
The report by Viet Nam Register detailed how nearly 3, 260 vehicles (609 cars and 2,643 trucks) in Thanh Hoa Province and more than 2,550 vehicles (707 cars and 1,846 trucks) in Gia Lai Province are out-of-date or have expired registrations.
According to the agency, most of these outdated cars are used for carrying students and workers to school or work.
Nguyen Huu Tri, deputy director of the Viet Nam Register, said these vehicles were dangerous because they could cause traffic accidents.
The agency has proposed that the Ministry of Transport ask the provincial people's committees and traffic safety committees to work with traffic policemen and departments of transport and local authorities to conduct regular inspections of local vehicles.
Such inspections will become the responsibilities of local authorities.
Tri said the chairman of central Ha Tinh Province's People's Committee set very strict fines, including no rewards or no salary promotions for the province's local authorities if those localities are found to have a large number of outdated vehicles operating on their roads.
The chairman has also participated in occasional inspections of vehicles on roads, he said.
Further, Viet Nam Register asked its local branches to publicise a list of details in the media about outdated vehicles or those with expired registrations, in a bid to help the public check to see if old vehicles are on the roads.
According to the agency's report, there are more than 120,000 outdated vehicles nationwide, in which 80,000 are trucks and 40,000 are cars.
VNS