Hanoi's Department of Health plans to establish additional 10 methadone treatment centres for drug addicts by February 1 with a hope to help them reduce dependence on drugs.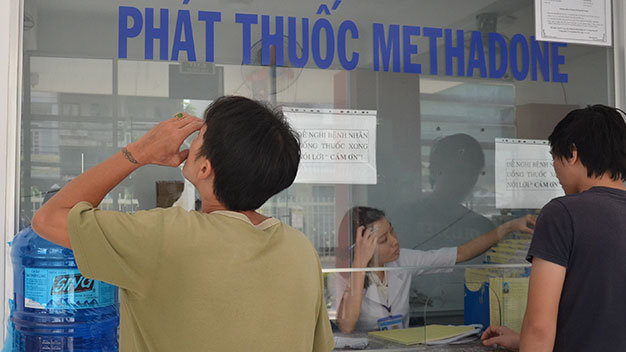 The city now has seven clinics providing methadone therapy for around 1,700 addicts, equivalent to only 8 percent of the total. It sets a target of having 8,500 people treated with methadone this year.
Methadone can alleviate the symptoms of opium withdrawal. Methadone maintenance treatment (MMT) has been carried out in more than 80 countries and territories for years, benefitting over 1 million drug users.
The programme was initially piloted in Hai Phong and Ho Chi Minh City in 2008, and then expanded to 32 cities and provinces nationwide, with more than 17,500 patients being treated in 92 clinics.
After a 12-month treatment course, the percentage of patients at high risk of depression dropped to 15 percent from 80 percent. Many gained weight and saw stable physical and mental health. Meanwhile, the crime rate amongst drug users sank to 1.3 percent from 40.8 percent, according to the Ministry of Health.
VNA