VietNamNet Bridge - Groping in the dark, unable to see others is a new way of eating at a restaurant in Saigon.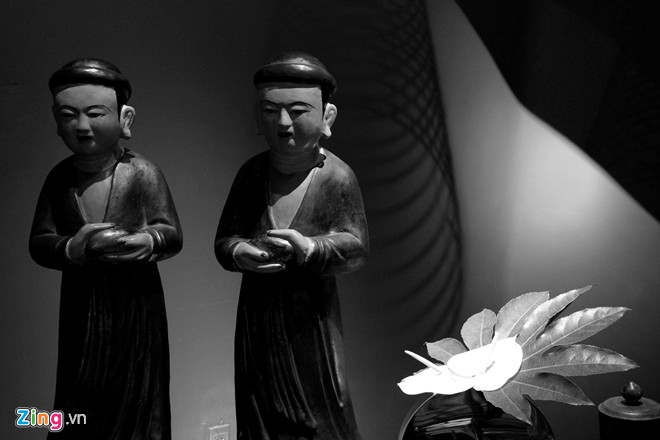 Located in an old French villa, the Noir - Dining in the Dark Restaurant has a traditional-contemporary style. The restaurant is managed by Vu Anh Tu and his Dutch friend Germ Doornbos. Both have years of experience in the restaurant and tourism business.
Tu is a passionate collector of Vietnamese antiques. He cleverly showcases his antiques in the restaurant, besides the exquisite furniture designed by world-famous artist Philippe Starck.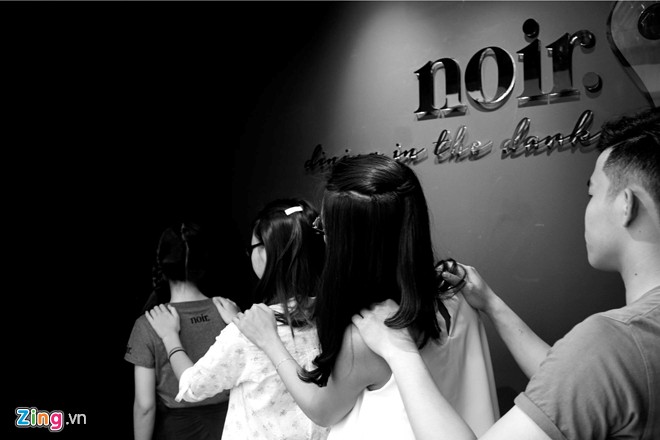 Dining in the dark restaurants have occurred in many countries around the world but this is the first restaurant in Vietnam. Typically vision accounts for 70% of information transmitted to the brain so if dishes are invisible, it will help diners' senses become more sophisticated, sharp and sensitive.
Diners participate in special games to get used to the feel of the night like finding a needle in a bowl of rice or inserting plastic pieces into a mold.
After discarding all the worries of work and daily life, the diners begin to explore the special restaurant. The first thing they have to do is to leave their mobile devices outside the dining room.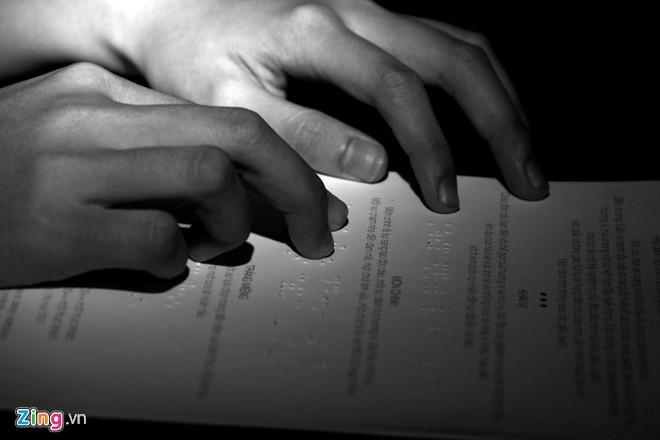 Then they can choose the dishes from a menu with a Braille script. 
Diners put their hands on the shoulder of blind staff to be taken into the dining room.
From this moment they will not see anything, and they have to completely follow the instructions of staff.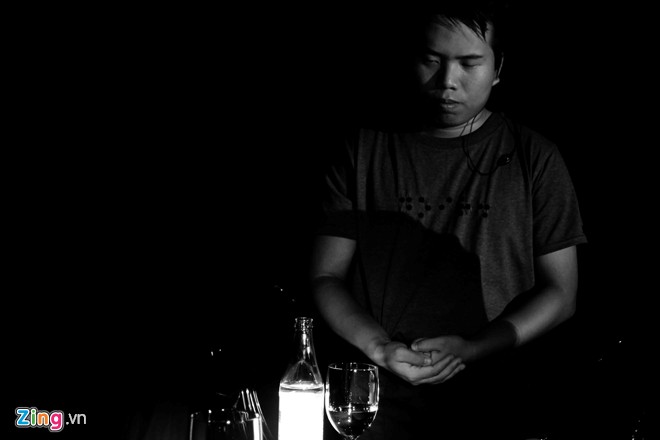 Firstly, the visually impaired staff will guide visitors to their seats, "learn" how to find utensils, napkins, cups for use, then serve them with the dishes.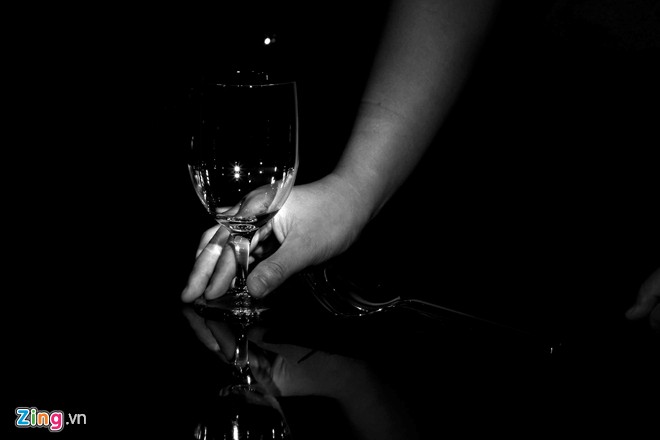 It is interesting that diners will not know in advance about the dishes. They only choose the ingredients they love, along with providing some information and chefs will process dishes based on the general information.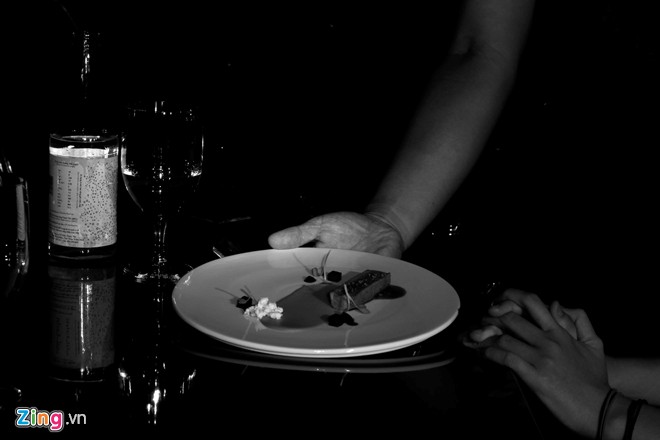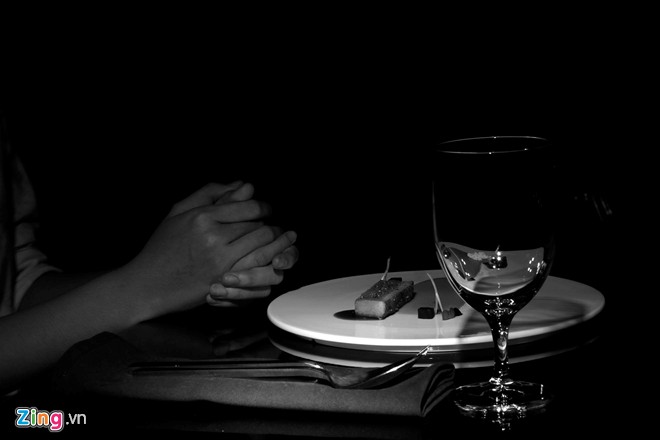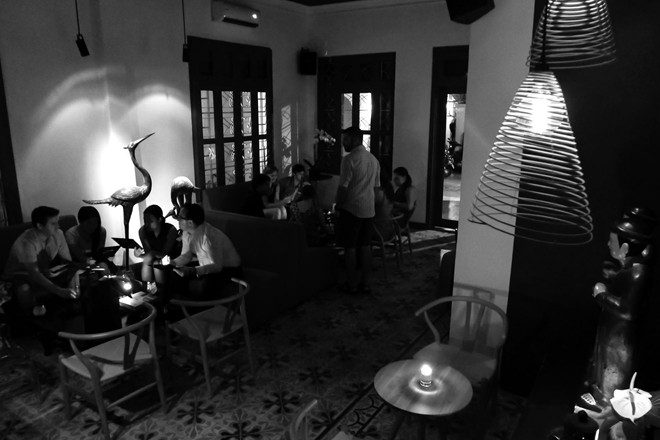 Diners will enjoy food and talk in absolute darkness. This is to create an "honest" when enjoying the dishes as well as help eliminate any distance away in the interaction between people to bring about most comfortable feeling.
Zing/VNN