VietNamNet Bridge – Viet Nam's rich biodiversity has made it a hub for illegal transportation of rare species and stronger efforts are needed to curb wildlife trafficking, experts said at a workshop that opened in Ha Noi on Tuesday.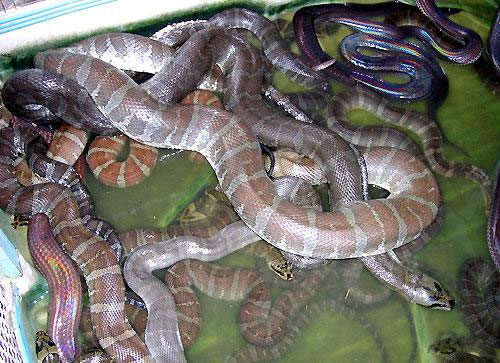 Illustrative image. – File photo 
The three-day workshop, jointly organised by CITES Viet Nam (Convention on International Trade in Endangered Species of Wild Fauna and Flora) and the US States Department, aims to find ways to reduce illegal trade in plant and animal products in the country.
Viet Nam's environment was extremely diverse, with 12,000 plant species and 1,600 mammals, birds and reptiles and other animals, making it a hotspot for illegal trade in rare flora and fauna, said Nguyen Ba Ngai, deputy head of the Viet Nam Forestry Administration under the Ministry of Agriculture and Rural Development.
In February this year, the Government ordered ministries and local authorities to step up legal measures as well as awareness campaigns to reduce the demand for wildlife products. It has also created a list of endangered species to be protected, the workshop heard.
Viet Nam has started modifying its penal code to include more severe punishments for wildlife trafficking and related crimes.
"Raising awareness and reducing the demand for wildlife products is an important instrument in the fight to protect wildlife in Viet Nam," Ngai said.
Viet Nam has made some headway in this regard.
For instance, the National Programme on Illegal Rhino Demand Reduction has demand for rhino-based products in Ha Noi by 77 per cent, according to CITES Viet Nam.
Other initiatives include the National Programme on Controlling Illegal Wildlife Trade, the Tiger Conservation Strategy and the National Plan for Elephant Conservation.
Source: VNS