VietNamNet Bridge – The Party Committee of Hanoi has basically agreed on the building of a bridge spanning the Hong (Red) River 75m from Long Bien Bridge.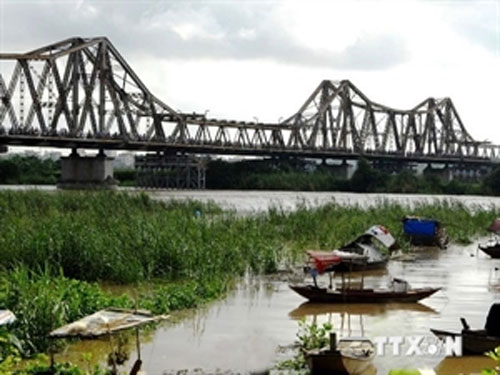 Long Bien is the first bridge spanning the Red River (Photo: VNA)
As part of the Hanoi urban railway – Line 1 project, the new bridge will be constructed to preserve the iconic Long Bien Bridge.
Its construction must take into account various relevant factors, including the conservation of the old quarter, waterway traffic convenience, dike safety, and architectural harmony with the Long Bien Bridge and the whole area, said the committee.
According to the committee, the urban railway project is an important part of the city's transport master plan till 2030 with a vision to 2050.
Public opinions will continue to be gathered on ways to deal with the Long Bien Bridge on the basis of harmonising preservation and development.
Long Bien, the first bridge spanning the Red River, was opened to traffic in 1902, becoming the largest construction in Indochina at that time. The masses were in awe of its imposing structural beauty.
The bridge was designed by French engineers but the sweat of more than 3,000 Vietnamese workers over three years created the gigantic steel structure that undulates like a giant dragon across the river. It is considered a historical witness of the heroic city of Hanoi.
Profile of the bridge is being compiled for recognition as a national heritage.
Vietnam Plus/VNN