VietNamNet Bridge – Kobe beef noodle, King crabs, turtles and Dong Tao chicken feet are unique and expensive dishes in Vietnam.
Kobe beef noodle is priced at $50/bowl. It appeared in the menu of the Capital Park hotel in Hanoi several years ago, priced from VND750,000-VND850,000/bowl, 20 times more expensive than a conventional bowl of noodles. It is expensive because the beef imported from Kobe, Japan.
But when the authorities stated that Kobe beef has not been officially imported into Vietnam, this cuisine disappeared. However, this restaurant now offers Wagyu beef noodle for VND450,000 ($23)/bowl.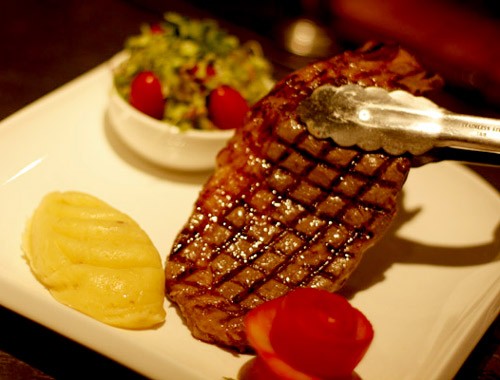 A restaurant on Ly Thai To Street in Hanoi sells a 200-300gr of Kobe beefsteak for nearly VND2 million ($100).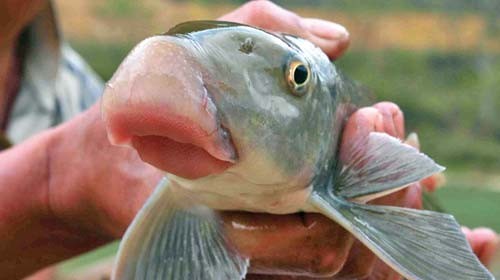 Many people believe that eating anh vu fish will help them have luck. However, this fish is very expensive: VND2.9 million (nearly $150) per kilo.
In mid-July 2012, a supermarket in Hanoi sold giant crabs weighing 2kg/crab, for about VND5 million ($250)/crab.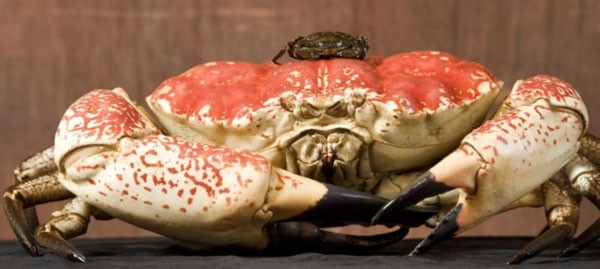 This crab species is expensive because it only lives in very cold waters from 200-400 m deep like Alaska (USA), Russia, Japan, South Korea ...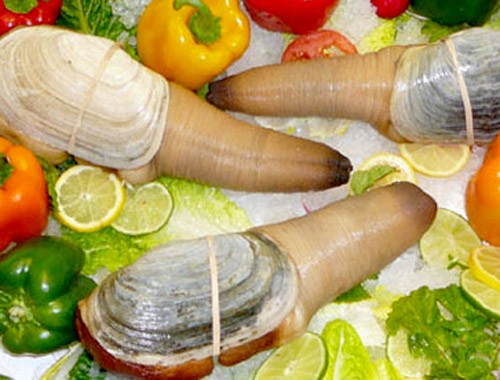 One kilo of Canadian geoducks at some seafood restaurants in Hanoi is VND1.9 to VND2.5 million ($190-130).
The restaurants selling Canadian geoducks earn a great deal of money from customers who believe that eating imported geoducks could help enhance their vitality and sexual desire.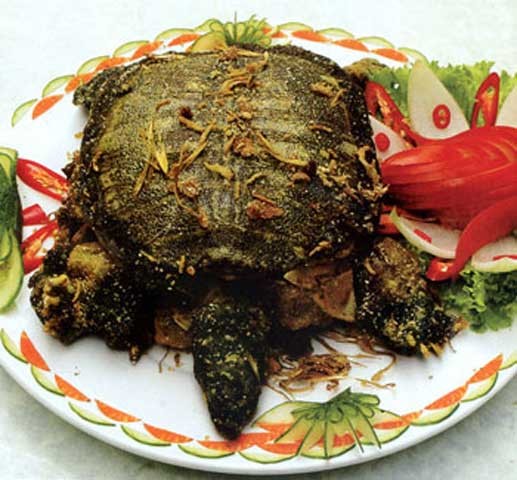 Even when many people have to tighten their belts, some rich men are willing to pay VND150 million ($7,500) for a meal processed from three gold turtles because they believe that these creatures are very rare and they absorb the spirits of heaven and earth.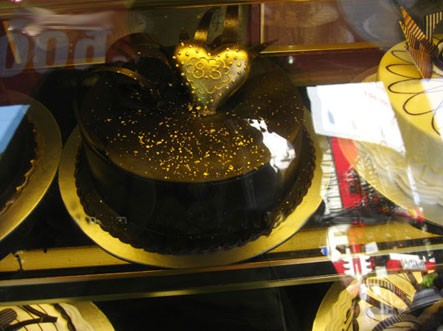 Kim Ngan Ngu Thien restaurant in Thanh Tri district, Hanoi, sells gold gilded dishes.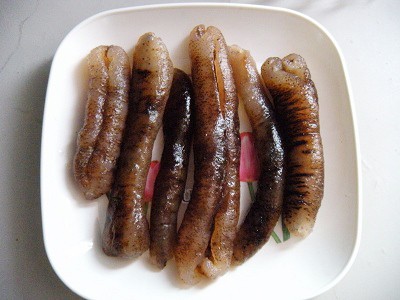 Referred to as the "ginseng of the ocean", 1kg of dried sea cucumber is priced for nearly VND2 million ($100).
Shark fin soup is also extremely expensive. The price for a small bowl at restaurants reaches VND1.32 million ($60) and the price for 1kg of unprocessed shark fins ranges from VND10 million to VND20 million ($500-1,000).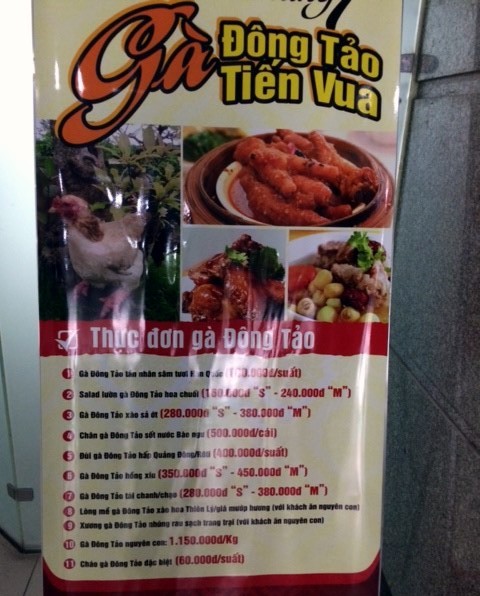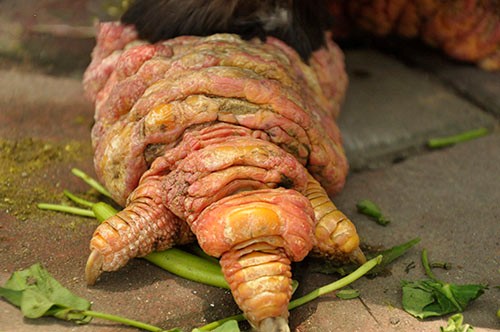 In early May 2014, a restaurant on Nguyen Chi Thanh road in Hanoi sold dishes processed from Dong Tao chicken at the price of VND1.1 million/kg and VND500,000 ($25) for one Dong Tao chicken foot.
PV