VietNamNet Bridge - A report from USAID found that by the end of July 2017 hundreds of solar power projects had been committed which have a total capacity of 17,000 MW.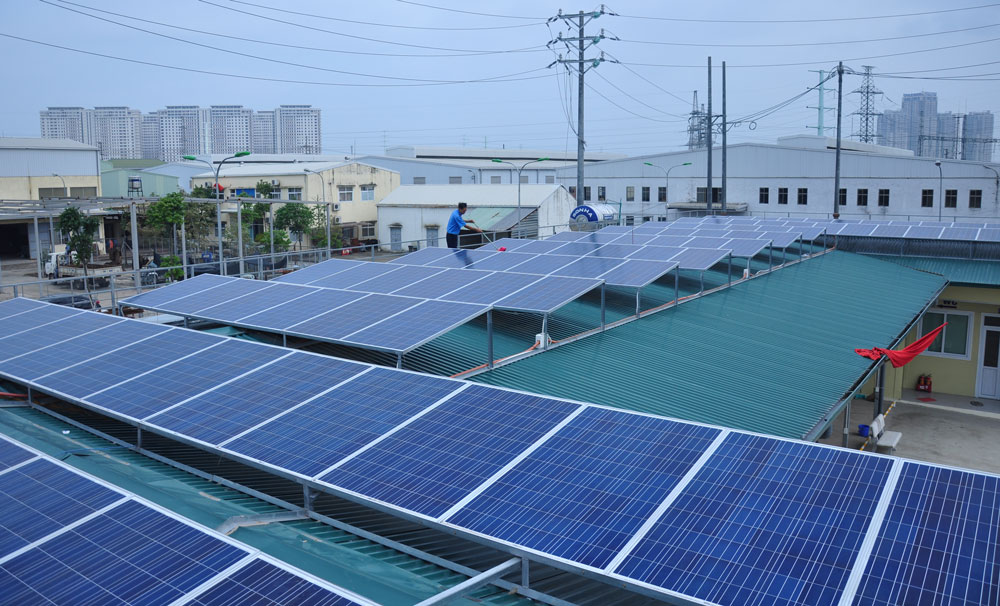 Vietnam has favorable conditions to develop solar power

Running against the clock

In late December 2017, the Phu Yen provincial authorities asked MOIT (Ministry of Industry and Trade) to add three solar power projects to the list of national power projects to be developed in the future. 

With total investment capital of VND3.6 trillion and total capacity of 150 MW, the three projects would be built in districts of Tay Hoa and Dong Hoa on an area of 50 hectares for each project.

Besides the three projects, the provincial authorities have reserved 10 more locations for solar power projects.

Both local authorities and investors hope the projects will get approval to become operational in the second quarter of 2019.

An analyst said investors want to speed up projects because if implementation goes slowly, they won't be able to enjoy investment incentives.
Both local authorities and investors hope the projects will get approval to become operational in the second quarter of 2019.
Under Decision No 11 to encourage the development of solar power, construction and connection to the national grid must be completed before June 2019 to be eligible for the electricity sale price of 9.35 US cent per kwh.

If projects are completed after June 2019, investors will have to wait for the new price policy from the government and face risks in policy changes. 

Therefore, not only three investors in Phu Yen, but hundreds of other investors are also running against the clock to register and develop their projects. The number of projects has increased sharply since April 2017.

According to the World Bank, Vietnam has great potential to develop solar power with thermal radiation of 2,056 kW/m2/year which stretches from the central provinces to the Mekong Delta. 

BIM Group, a conglomerate well known for its real estate and resort projects, is recruiting workers for its solar power project. TH True Milk, a dairy producer, also plans to build a solar power plant with capacity of 1,117 MW in Dak Lak province. 

Meanwhile, Thanh Thanh Cong, a sugar producer, has announced an ambitious plan to develop 20 solar power plants throughout Vietnam with total investment capital of $1 billion.

Barriers

Investors understand that the limited time is a challenge they have to overcome. 

Some investors ordered solar panels from manufacturers after the government announced the preferential electricity purchase price last year.

IREX, a solar panel manufacturer, said that orders will ensure enough jobs until the end of the second quarter of this year.
RELATED NEWS
Vietnam solar power to be discussed at Future of Energy Summit
New solar power plan to make investment easier
Thien Nhien