VietNamNet Bridge - The market of technological solutions is expanding with the launch of products by pioneering IT firms.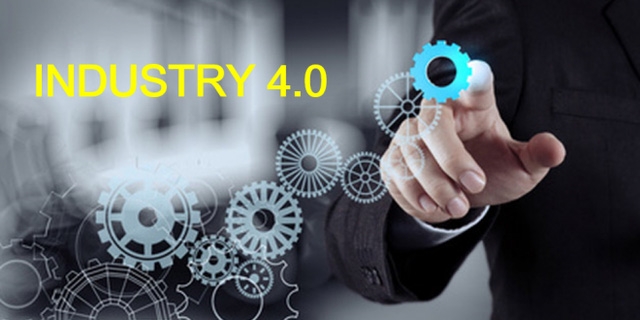 With 24,000 clients using the software on management of restaurants and cafes named CukCuk.vn, MISA has launched an updated version with digital ordering officers. Diners can order on tablets and the orders will be taken by virtual officers and forwarded to kitchen staff.
"With the solution, restaurants can cut service personnel, while owners have virtual assistants. They can ask assistants about the performance of the restaurants anytime and anywhere," said Nguyen Minh Tuan, MISA's product director.
MISA not only offers solutions for restaurant management, but also has digital financial director and data entering assistants for teachers. The common characteristic of the apps is using AI to listen to requests from customers.
The market of technological solutions is expanding with the launch of products by pioneering IT firms.
MISA's virtual assistant for teachers, for example, can find students' names and write down the scores when teachers mark by voice. 

Declining to give an exact figure, Tuan said several thousand clients have used virtual assistants. MISA began working on the three solutions in early 2017 and is still trying to improve solutions to make assistants smarter to be able to answer more difficult questions.

Sao Bac Dau, an IT firm specializing in infrastructure solutions, has also launched products related to the 4.0 industrial revolution.

Nguyen Viet Thang, deputy CEO of Sao Bac Dau, said his firm now has 20 solutions related to the 4.0 revolution, such as smart transport, smart environment and smart hospital. One of the important solutions is the TMS Platform which has been applied at the tunnel of Co Ma and Ca mountain passes.  

Meanwhile, VNPT, a big player, decided to focus on '4.0 agriculture' solution, called Smart Connected Platform. The system collects all information about temperature, humidity, rain, wind and flood for the production process, gives predictions and analyses about epidemics, helps look up agricultural crop calendar and traces food origin.

However, analysts said the market remains quiet with just a few products. At 2017 Vietnam ICT Outlook, Phi Anh Tuan, deputy chair of the Computer Association of HCMC (HCA), said the 4.0 industrial ecosystem still has not been formed. The market has just started while IT applications at enterprises and the automation have only just begun at factories.

Ha Nhu Hai from CMC Telecom said in the 4.0 industrial revolution, Vietnam has advantages in telecommunication infrastructure as IT, smartphone and internet growth rates are among the highest in the world. However, it will take time and businesses need to start preparing for it as soon as possible.
RELATED NEWS
Businesses hurriedly preparing for 4.0 revolution
Boost productivity for Industry 4.0
Thanh Lich