Military-run telecom group Viettel today announced that it was increasing its broadband speed for free for all its subscribers nationwide.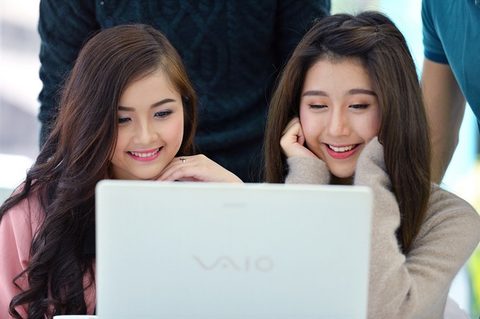 Viettel has increased broadband speed for free for all its subscribers nationwide. 
So far, this is the largest increase in speed in Viettel's broadband services.
All Viettel subscribers, both current and new, who use its fibre optic cable services will enjoy 20 to 50 per cent higher speed. Customers using the 10Mbps package will get 15Mbps, while those using 10-30Mbps will get an added 5Mbps.
Earlier, Viettel had increased its broadband speed for customers in Ha Noi, HCM City, Da Nang, Khanh Hoa and Dien Bien.
Higher speed will improve the quality of internet service and applications, especially for television, video, e-learning and online games. It will also raise the country's average internet speed.
A report from Akmai CDN, the US content delivery network (CDN) and cloud services provider, shows that the average internet speed in Viet Nam in the first quarter of 2017 was 9.5Mbps, which puts the country in the ninth position in the Asia-Pacific region.
Viettel has also introduced the Safenet service to help subscribers using its fibre optic services put content control in place, which helps create a healthier internet environment for children. 
VNS