Deputy Prime Minister Trinh Dinh Dung has suggested the Ministry of Information and Telecommunication and the Ministry of Post and Telecommunications of Laos continue enhancing cooperation in order to effectively implement agreements reached between the two sides.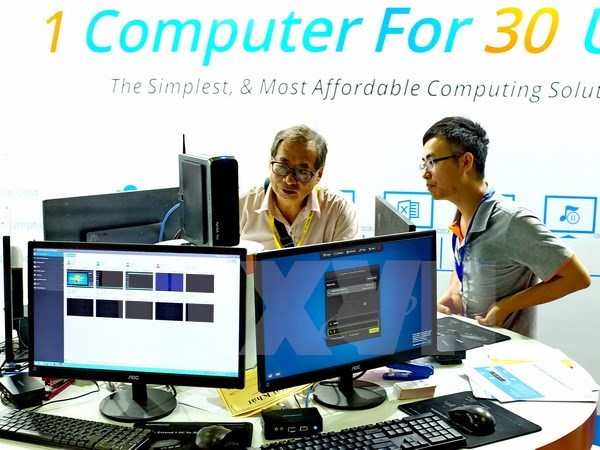 In a meeting with visiting Lao Minister of Post and Telecommunications Thansamay Kommasith in Hanoi on June 21, Deputy PM Dung affirmed the Vietnamese Government will provide favourable conditions to encourage local firms to invest in Laos in the fields of post, telecommunication and IT, thus helping Laos upgrade and develop its IT infrastructure as well as meeting increasing demand for information exchange between the two nations. 
The Vietnamese Government pledges to facilitate cooperation programmes between the two countries across fields, especially in economy, trade and investment, he added.
For his part, Minister Thansamay Kommasith stressed that bilateral cooperation in post, telecom and IT in recent time has brought practical benefits to both sides, significantly contributing to improving the quality of IT and communication infrastructure in Laos.
The visit aims to seek a consensus on contents of the agreement on IT and telecom cooperation between Vietnam and Laos, he said.
He hoped that the Vietnamese Government will continue support Vietnamese telecom firms in expanding investment in Laos, contributing to developing and modernising information infrastructure in Laos and providing new services for local residents. 
VNA