The average Internet speed in Vietnam has risen to 9.5 megabit per second (Mbps) to take the 58th spot in the world rankings, according to a report by content delivery network service provider Akamai.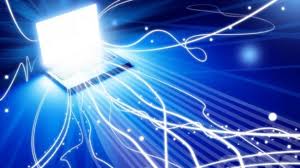 The report on Internet speed in the first quarter of 2017 of Akamai showed that Vietnam's Internet speed in January-March increased 15% compared to the previous quarter and 89% over the same period last year.
In particular, the average Internet speed reached 9.5 Mbps and the peak speed 59 Mbps, an increase of 73% year-on-year.
South Korea secured top spot in the world with an average Internet speed of 28.6 Mbps, up 9.3% over the previous quarter. Most countries and territories saw an Internet speed improvement, except for Hong Kong with a slight reduction of 0.2%.
According to the report, the Philippines had the slowest Internet speed in Asia Pacific with an average speed of 5.5 Mpbs. Some other countries in the region having low Internet speed include India with 6.5 Mbps, Indonesia with 7.2 Mbps and China with 7.6 Mbps.
The 10 countries and territories with the fastest Internet speed are South Korea, Norway, Sweden, Hong Kong, Switzerland, Finland, Singapore, Japan, Denmark and the U.S. Nine of them have an average Internet speed of over 20 Mbps while the U.S. with 18.7 Mbps is the only one in the top 10 to an average speed of under 20 Mbps.
The average mobile Internet speed in Vietnam was 5.3 Mbps, just above Malaysia and India in Asia Pacific. Australia had the fastest mobile Internet speed with 15.7 Mpbs, followed by Japan with 15.6 Mbps and Taiwan and New Zealand with 13 Mbps.
In the past, domestic Internet service providers did not recognize Akamai's reports as reliable. But now they see Akamai's reports as a key source of information for them to take a general look at the global Internet market and improve their Internet services.
SGT