VietNamNet Bridge - The import of machines, equipment and spare parts from China in the first four months of the year increased by 40 percent over the same period last year. Of this, machine imports increased by 31 percent, or $803 million, reaching $3.4 billion.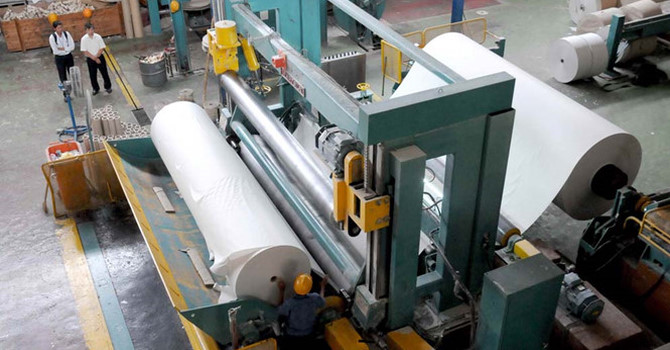 In 2016, China was also the biggest supplier of machine, equipment and spare parts for Vietnam with export turnover of $9.25 billion.
Luong Minh Khoi from MPI warned that it would be a danger for Vietnam if it continues importing outdated waste technologies form China.
China has set up an ambitious plan to replace low technologies with advanced technologies, striving to have hi-tech content in products at 70 percent by 2025.
In implementing the plan, Chinese factories using outdated technologies will try to sell old machines and transfer the technologies to less developed countries. Vietnam is one of the destinations.
In 2016, China was also the biggest supplier of machine, equipment and spare parts for Vietnam with export turnover of $9.25 billion.
Nguyen Tri Hieu, a respected economist, said that outdated technologies will become redundant in China as the country shifts to high technologies, and it is difficult for Vietnam to avoid the 'outdated technology wave' if it still wants to accept cheap things.
Vietnam has become the 'landing field' for outdated Chinese technologies.
China is among the 10 biggest foreign investors in Vietnam with 1,600 registered projects capitalized at $11.2 billion. In recent years, China increased the scope of preferential loans for Vietnam when funding industrial projects (textile, garment and dyeing), energy (thermopower) and infrastructure (highways). 
China is reducing investment in these fields as they are energy consuming and polluting.
While China has closed 600 coal plants in its country, many China funded plants have opened in Vietnam. In Mekong Delta alone, two thirds of 14 thermopower plants in Mekong Delta are implemented by Chinese contractors.
The Chinese partner contributes 50 percent of capital to the Hai Duong $1.85 billion BOT thermopower plant. In the $2 billion Vinh Tan 1 BOT project in Binh Thuan province, the Chinese partner holds 95 percent of capital.
Asked about solutions to prevent outdated technologies from entering Vietnam, Khoi said it is necessary to supervise large-scale projects, while in the long term, it is necessary to set up standards on technologies and machines to be imported. 
In order to do this, Vietnam needs to have independent technical supervision bodies.
Pham Sy Thanh from VEPR suggested that Vietnam should only accept investments from large Chinese investors and reject investments by small enterprises which bring old technologies to Vietnam.
RELATED NEWS
Most waste recycling enterprises still use backward technology
MAP technology helps keep litchi fresh for month
Thanh Lich