VietNamNet Bridge - Though the therapeutic effect of Crila capsules made of trinh nu hoang cung (Crinum latifolium) plant has been proven, in order to export Crila to the US, the inventor had to spend another four years on research to reduce the dose from eight to four tablets per day to meet the international standard.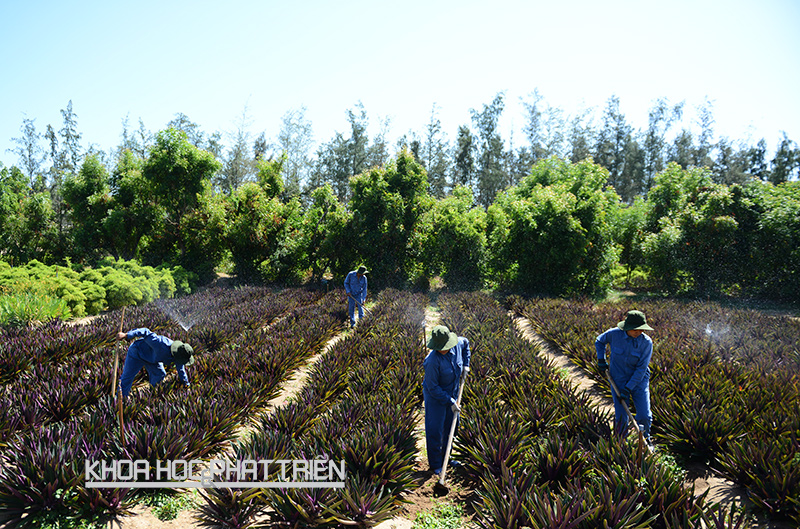 Vietnam is rich in medicinal herbs, but it still needs to make heavy investments to develop herbs into medicine.
The invention of Crila by Dr Nguyen Thi Ngoc Tram, a pharmacist, was cited at the Vietnam 2017 Drug Conference by Prime Minister Nguyen Xuan Phuc several days ago as a typical example showing the great potential of Vietnam's medicinal herbs.
Vietnam is rich in medicinal herbs, but it still needs to make heavy investments to develop herbs into medicine.
"Crila now can satisfy strict requirements set by the US, while Japan and Australia are also following procedures to import the products," Tram said, adding that appropriate investment and research will allow Vietnam to make products equal in quality to foreign products. 

Crila is the result of serious and long-term investment of Ministry of Science & Technology and the Ministry of Health. Tram has spent 40 years studying trinh nu hoang cung plant.

"We had to work hard for four years to concentrate the active element and reduce the dose to four tablets to meet international standards," Tram said, emphasizing the role of science and technology in heightening the value of Vietnam's traditional herbs.

Pham Vu Khanh, a senior official of the Ministry of Health, said medicine must be clean and have adequate active elements. In order to make herbs into competitive medicine products, it is necessary to set up a standardized production chain, from seedling and culture to processing.

"If using backward technology for such a production chain, the products will be uncompetitive," he said.

Mentioning the need for technological innovation, Tran Van On from the Hanoi University of Pharmacy said Vietnam should learn a lesson from China. Twenty years ago, the country decided to modernize its traditional medicine with the motto "modernize or die", and it has succeeded.

On mentioned the challenges in herb plantation technique. "The timing, density of plants and the specifications for pruning, fertilizing and harvesting remain a big question. Existing documents are not clear enough," he said.

"It is not easy to determine the harvesting season," Tram said. "It may take 10-12 years just to find out when to harvest herbs. Farmers in Long An province once had to get two containers of Catharanthus roseus because they harvested the plants at the wrong time and therefore, the products did not contain vincristine, an important active element."
RELATED NEWS
Scientist wins prizes for research on medicinal herbs in cancer treatment
Miracle drug made of a special lizard?
Thanh Mai