Military-run mobile carrier Viettel is planning to expand its footprint to Nigeria and Indonesia, accessing a total of 450 million people in the two countries, nearly doubling the total population of its existing investment markets.
Two new markets in the cross-hairs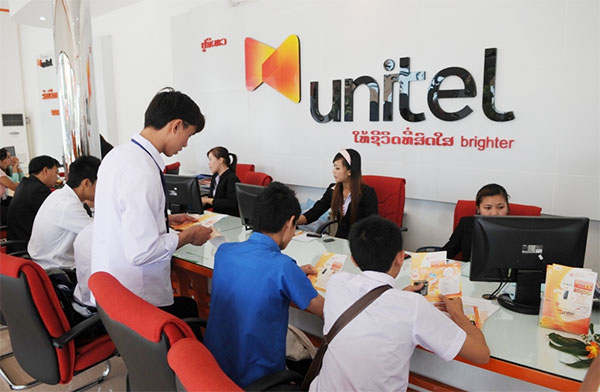 After experiencing various successes in its investment markets around the world, Viettel is welcomed by a large number of markets, especially in Africa, for its investment in telecommunications. Thanks to various favourable conditions for development, Viettel is now eying Nigeria and Indonesia.
Le Dang Dung, deputy general director of Viettel, shared with VIR, "Investments into sizeable markets like Nigeria may have to get the approval of the National Assemly. For such large projects, Viettel may invest directly, instead of having Viettel International Investment Corporation (Viettel Global) do so."
Previously, Viettel Global submitted the investment plans in Nigeria and Indonesia to its annual general shareholders' meeting by the end of April 2017 for approval.
As of May 6 this year, according to the US Census Bureau, Indonesia and Nigeria were among the top ten most populous countries of the world. Indonesia ranked the fourth with more than 260 million people (just behind China, India, and the United States), while Nigeria ranked seventh with nearly 190 million people.
According to Viettel's analysis, Indonesia is the largest economy in Southeast Asia, with a strong growth potential in the long run.
Currently, Indonesian 3G and 4G subscribers only account for 58 per cent of the population, lower than in neighbouring countries in the region (60 per cent in the Philippines and 126 per cent in Thailand), so the potential for Viettel is very large. In fact, Viettel has been interested in the Indonesian market for many years.
Nigeria is a West African nation with a GDP per capita higher than Vietnam and has the largest population on the continent. It is the economic bright spot in Africa, a regional leader in oil production, with up to 90 per cent of its foreign exchange earnings coming from oil. This is a market with high consumption capability, income, level of education, and great demand for 3G and 4G services.
Meanwhile, Nigeria's telecommunications network is underdeveloped, with a relatively modest number of 3G subscribers. Therefore, this is an opportunity for Viettel to take advantage of its telecommunications network infrastructure.
As planned, Viettel will penetrate these two markets by bidding for an operation licence and entering joint ventures or striking acquisition deals.
Overcoming currency fluctuation
The year 2016 was a difficult period for Viettel Global, fraught with political and economic instability in some of its markets. Viettel Global's projects were in the initial stage of investment and showing improvements, but the sudden devaluation of African currencies resulted in a paper loss of VND3 trillion ($142 million) for the company.
The main reason of losses and the decreasing revenue in 2016 were the exchange rate fluctuations. For instance, the currency of Mozambique depreciated 58 per cent against the USD, and that ofBurundi depreciated 28 per cent.
Actually, Viettel's revenue in its African markets still increased where it traded in the domestic currency. For instance, the company's revenue increased in Tanzania (1.343 per cent), Cameroon (43 per cent), Burundi (42 per cent), and Mozambique (7 per cent)."The loss of VND3 trillion ($142 million) is recorded on paper and is unrealised, the money still remains unchanged and we do not lose anything here, cash is kept in domestic currency. Therefore, the so-called loss is either exchange rate paper loss or unrealised loss," Dung said.
In order to cope with unforeseen fluctuation, Viettel's leaders said that Viettel Global will use domestic currency for the purchase of equipment, new investments, and loans instead of converting funds into USD.
Viettel is investing and doing business in Laos, Cambodia, East Timor, Cameroon, Haiti, Mozambique, Burundi, Peru, Tanzania, and Myanmar (expected to be officially launched in the first quarter of 2018), with a total investment of $2.4 billion. In 2017, the total investment in Myanmar was about $1.3 billion.
VIR