The Viet Nam Computer Emergency Response Team (VNCERT) under the Ministry of Information and Communications reported nearly 7,700 cyber attacks into Vietnamese websites over the past three months.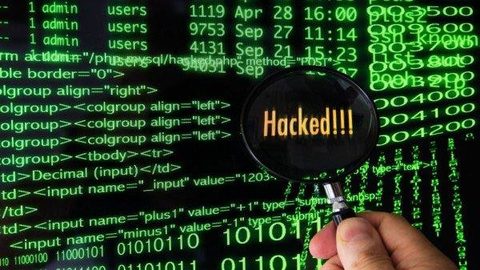 Hacking incidents have included 2,848 deface attack cases, 3,783 malware and 1,050 phishing cases. 
The incidents included 2,848 deface attack cases, 3,783 malware and 1,050 phishing cases.
Nguyen Khac Lich, deputy head of VNCERT, reported the figures at the opening ceremony of an international drill on cyber security in Ha Noi on Wednesday.
Viet Nam joined other 19 countries and territories in responding to cyber security attacks at the international drill themed "Emergence of a New DDoS Threat".
Lich also discussed his predictions for the future's most popular cyber attack forms. Ransomware, a type of cyber blackmail malware, will spread rapidly, aiming especially at mobile devices and cloud computing, he said.
Other trends include hacking from IoT devices such as cameras or smart TVs and APT (advanced persistent threat) aiming at governmental agencies and key systems like banking, telecommunications and airports. The final trend is using social networks to spread malware to steal information.
The exercise is an annual event organised by information technology agencies, especially computer emergency response teams (CERT) from many countries and territories worldwide.
The event drew participation from 28 members of the Asia Pacific Computer Emergency Response Team (APCERT) and some guests from the Organisation of Islamic Conference – Computer Emergency Response Team (OIC-CERT).
Speaking at the opening ceremony, Deputy Minister of Information and Communications Nguyen Thanh Hung said that cyber security is a hot button issue raising concerns worldwide.
Cyber-attacks like Distributed Denial of Service (DDoS), an attempt to make online services unavailable by overwhelming it with traffic from multiple sources, has been increasing, Hung said, highlighting that attacks can cause irreversible damage to state agencies and enterprises while having critical impacts on socio-economy, defence, security and people's benefits.
This year's exercise aims to enhance capacity for cyber security officers in analysing, inspecting, and coordinating efforts to tackle DDoS attacks, making contributions to ensuring cyber security in Viet Nam, he stressed.
The drill is not only an opportunity for technicians to practice activities responding to computer incidences but also an event to raise public awareness of information safety in offices, enterprises and communities.
Team Viet Nam attended the event with 200 representatives and technicians from over 100 units of VNCERT, groups, commercial banks, telecommunication enterprises, universities and academies nationwide.
On the occasion, Viet Nam also held a drill in the north, central and south. 
VNS