VietNamNet Bridge - A new class of young rich people, born in the 1980s and 1990s, are earning billions of dong a month from the internet.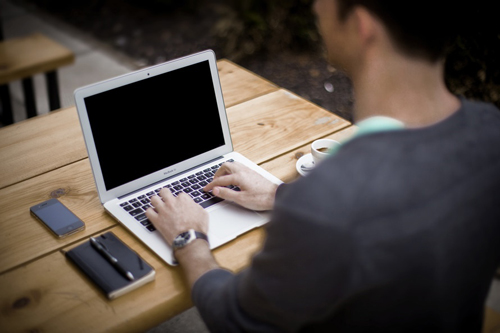 Thanks to the strong development of the internet and online ad industry, making money online (MMO) has become a hot job in Vietnam.
Duong, a young father in Nghe An province, posts animated videos on Youtube to lure viewers. When he reaches a certain number of viewers, Duong will be allowed by YouTube to include advertising pieces on videos and receive money from every click with every inserted ad. 
The owners of the websites which provide content regularly and have a high number of visitors from stable clients are called in MMO as 'publishers'. 
A new class of young rich people, born in the 1980s and 1990s, are earning billions of dong a month from the internet.
The CEO of an online ad firm said his company has to pay $150,000-200,000 a month on average to one publisher. About 20 publishers receive money regularly from the company.

Huynh Kim Tuoc from Facebook Vietnam said at a recent workshop on Vietnam's e-commerce that there are about 50 young self-made billionaires, aged 19-20, who earn money from internet. 

He said he knows a 19-year-old who can earn $100,000 a month from the business model.

However, online marketing experts said not all members of the MMO community can earn so much money. 

There is big difference between the pay for every click to ads in Vietnam and in the world. A click by the clients in Vietnam will be paid $0.03-0.05. Meanwhile, in the UK, US, Canada and Australia, the pay will be $0.5 at minimum.

Therefore, in order to obtain high commissions which bring high income, publishers tend to target foreign markets. This explains why they have to provide content in English and have deep knowledge about foreign markets so as to build up the websites with good content to lure viewers.

Some publishers owning the websites listed in the US top 100 are Vietnamese who have huge monthly income of billions of dong paid by Google, Propellerads, Criteo and MGID.

There is no official information about the scale of the MMO community. However, an analyst estimates that there are thousands members making money online. These include ones who earn billions of dong a month, and others who earn several millions of dong only, called 'MMO workers'. 

Captchatypers are 'MMO workers'. They receive several tens of thousands of dong for every 1,000 captchas and earn VND1-2 million a month. Meanwhile, those, who collect data from websites, can earn VND3-5 million.

A report showed that the total expenses for online ads in Vietnam reached $45 million. With the growth rate of 15 percent in the last five years, MMO is an attractive job.
RELATED NEWS
Intel invests into building local IoT base
Vietnamese youth expect IoT to significantly impact future
Lam Ha