VietNamNet Bridge - Vietnamese women have proven they can contribute greatly to the advancement of science, a field where men still dominate.
1. Nguyen Thi Lang, head of the biotechnology department of An Giang University, has been praised for her scientific research conducted in the last 25 years and achievements in creating 73 rice varieties. Thirty-one varieties have been recognized by MARD and put into production in Mekong Delta.
Lang has more than 110 scientific articles published in domestic and international journals, has published 21 books, and headed 93 scientific research works, including 29 international and six state-level works.
2. Nguyen Thi Mua is well known to her colleagues at the department of fire prevention and firefighting science and technology and rescue under the Ministry of Police for her invention of the heat-resistant fabric containing Neoprence (Ne), which serves as the foundation for research and production of fire-fighting clothing for the police.
Mua has announced 31 scientific research works on Vietnamese and international publications. Thanks to her findings, Vietnam has created heat-resistant Ne containing material with indexes meeting Vietnamese and foreign standards, including temperature resistance of up to 5540 C, mechanical strength of 20 kN / m and refractory period of 15 minutes.
3. The discoveries by Do Thi Ha, deputy head of flora chemistry of the institute of medicine, about a medicinal herb in Vietnam – rhizomes of a plant with seven leaves and one flower (that diep nhat chi hoa - Paris chinensis Franch) have caught public attention.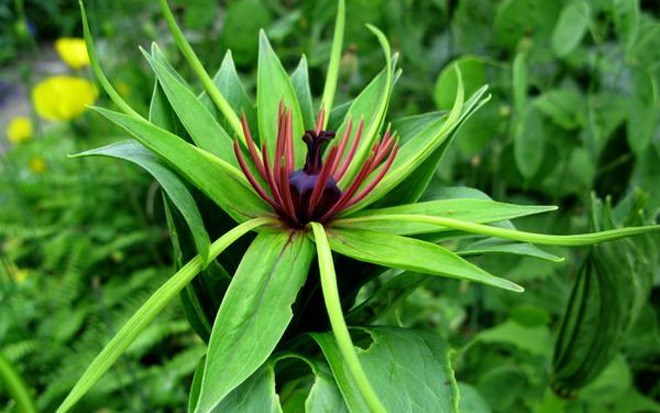 The plant has been used by people for a long time in an effort to inhibit cancer cells in humans. However, there had been no formal scientific study about the potential source of pharmaceutical materials until Ha's research work.
Vietnamese women have proven they can contribute greatly to the advancement of science, a field where men still dominate.
4. Do Thi Phuc, lecturer of the Hanoi University of Natural Sciences, has been known for her research work on the microARN164 methylation phenomenon in rice plants under saline conditions, with an aim to increase salt tolerance in plants.
Phuc's research has an important significance when rice productivity and growing areas have been seriously affected in the context of climate change. Meanwhile, rice is a key food crop and plays an important role in Vietnam's economy.
The work will help select rice varieties with higher salt tolerance to meet essential needs in life.
5. Dr. Nguyen Thi Hiep, lecturer at the International University in HCMC, is well known for her research on biomaterial design.
Hiep has spent eight years to carry out research on materials for medical applications and their interactions on cells and tissues with 18 scientific publications of ISI, five scientific publications in international journals and more than 40 scientific articles announced at international conferences.
Thanh Mai