VietNamNet Bridge - The average price of smartphones sold in Vietnam is VND5 million, higher than last year's price of VND4.2 million.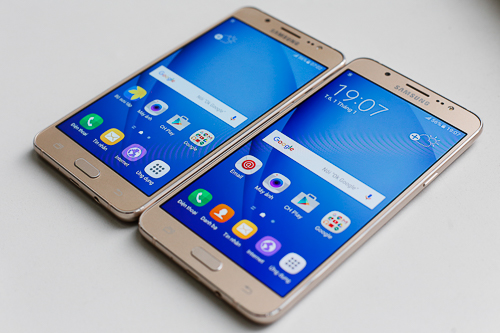 The average price moved up by VND800,000 by June 2016 compared to last year. FPT Shop said that Vietnamese tend to spend more money on smartphones. 
At FPT Shop, the sales of middle-class products priced at VND3-6 million now account for 70 percent of total revenue. Low-cost products now cannot attract consumers.
A survey by GfK showed that by mid-2016, the market share held by mid- tier smartphone products priced at VND4-6 million had increased by 3 percent, from 18.2 percent to 21.2 percent. 
Meanwhile, the opposite has occurred with low-cost products. The products with prices of less than VND4 million had been reported as accounting for 24.2 percent by mid-2015. 
Meanwhile, a report showed products below VND2 million accounted for 17 percent one year later.
Though VND2-4 million smartphones remain the best seller with 38.9 percent, the market segment has seen a slight decrease compared with the same period of last year, when it accounted for 40.6 percent of market share.
The average price of smartphones sold in Vietnam is VND5 million, higher than last year's price of VND4.2 million.
Meanwhile, more valuable products have witnessed stable growth in recent years. The products selling for VND8-10 million have seen the most impressive growth rate with market share up from 3.5 percent to 6.6 percent. High-end products' market share has also moved from 8 percent to 9.7 percent.
Mid-tier smartphones have been steadily been replacing low-cost feature products on the market. 
A report on the bestsellers in Vietnam in the first half of 2016 released by VnExpress showed that mid-end and low-cost products have exchanged positions on the list of bestsellers.
In 2015, the bestsellers were models with prices around VND3 million such as Oppo Neo 5 and Samsung Galaxy J2, J3. 
Meanwhile, in the first half of 2016, the products with the prices of around VND5 million were in the position. These included Oppo F1, Samsung Galaxy J5, J7, A3 and Sony Xperia XA.
The representative from FPT Shop said that stiff competition among manufacturers and the appearance of more and more products and brands in the domestic market have prompted people to spend more money on smartphones.
The market segment of products with prices between VND4 million and VND8 million contains up to 40-50 models and tens of brands. 
This is the market segment that no mobile phone manufacturer wants to miss. 
Even Apple, known as the high-end product manufacturer, has also kept the iPhone 5S price at around VND7 million to compete with mid-end Android products.
Thanh Lich