In recent years, Vietnam has been recognized internationally as one of the world's top 10 software outsourcing countries and recognized by UNESCO as one of four nations producing vaccine to treat Rota virus.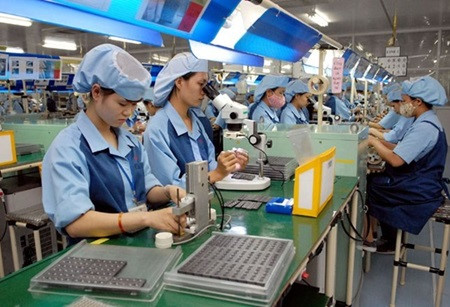 Vietnam's modest investment in science and technology represents 2% of the state budget or about US$70 million in 2014. And Vietnam's science and technology development depends almost entirely on state funding. There is little of the kind of private investment found in more developed nations.
Economist Le Dang Doanh told VOV that "Vietnam's modest application of science and technology reflects a total-factor productivity of 26%. The figure is 50% in the Republic of Korea and some ASEAN countries. That means we depend too much on low cost labor and resources to support growth.
enterprises encouraged to invest in science and technology hinh 0
Once Vietnam still continues this trend, its economy will not grow sustainably and efficiency will never improve. Vietnam needs stronger renovation and the most important thing is to encourage private businesses to invest in science and technology."
In economics, Total Factor Productivity (TFP) is the portion of output not explained by the amount of inputs used in production.
Associate Professor Vu Minh Khuong suggested that Vietnam should outline specific preferential policies for science and technology so that enterprises can receive direct benefits.
According to Khuong, "the state needs to help businesses, especially small enterprises, to access technology information. In Singapore a company which invests its own capital in science and technology gets a 30% of tax exemption if it makes a profit. Vietnam should learn from the Republic of Korea and Singapore who both have institutes that specialize in finding out about the world's most advanced technologies and transferring the information to enterprises. The costs of the government-supported institutes come largely from the businesses which benefit. This is the public and private partnership model."
Deputy Minister of Science and Technology Tran Van Tung said Vietnam has promulgated preferential policies, especially in tax reduction for equipment imports, transfer of technology, and land lease.
Tung noted that "our issue is that implementation of these legal policies in the provinces hasn't been synchronized between localities and the tax sector, necessitating increased coordination among agencies. In the future the Ministry of Science and technology will work more closely with the Finance Ministry to provide instructions for tax bureaus nationwide."
VOV5