VietNamNet Bridge - Although the Ministry of Science and Technology (MST) has released Circular 23 on used equipment to be imported to Vietnam, it still cannot put an end to the prolonged debate on the issue.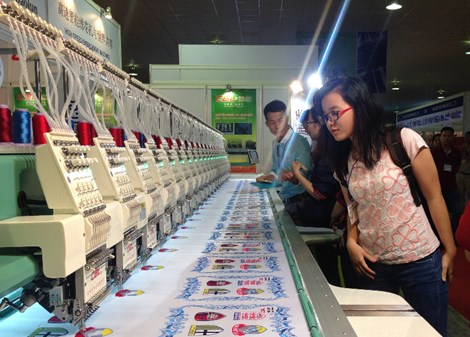 The circular, which was hoped to fix the existing problems found in the old legal document Circular 20, turns out to face even stronger opposition from businesses.
Do Phuoc Tong, deputy chair of the HCM City Mechanical Engineering Association, warned that by preventing enterprises from using used equipment, MST will encourage the import of brand new Chinese machines.
The Circular 23 stipulates that equipment must not be used for more than 10 years before imported to Vietnam. This shows that the watchdog agency reached a compromise to help enterprises and allow them to import equipment five years older than in Circular 20.
Meanwhile, Tong believes that the ceiling usage time of 10 years is 'unreasonable', saying that the machines from Germany, the US and Japan which are 20 years old still can be used well.
"Vietnamese businesses, the majority of which are small and medium, cannot afford brand new machines made by G7 countries. We even cannot afford the used machines that are 3-5 years old, because they are still very expensive," he said, explaining why Vietnamese businesses have to use old imports. 
He warned that if the state prohibits enterprises from importing machines older than 10 years, they will have to import Chinese brand new machines, which are even worse than the old machines sourced from G7. 
Meanwhile, on the quality of Chinese products, he said "they will get dilapidated just after two or three years of use".
"MST thinks that when it prohibits old import equipment, it will be able to prevent backward technologies from entering Vietnam. But in fact, it will encourage the import of Chinese rubbish technology," he commented.
Truong Quoc Tuan, CEO of TAT, a machine tool manufacturer, which runs three factories, said all of his customers had complained that the new circular would push them against the wall.
"I asked 500 clients about the new circular and 100 percent of them said the circular will not help," he said
Also according to Tuan, of the 400 machines TAT sells in the domestic market every year, 99 percent of them are older than 10 years, but they still can be used by enterprises.
Tuan went on to say that while the import of machines older than 10 years is prohibited by Vietnam, they are still accepted by developed countries.
"TAT has been exporting machines to Japan and the US for many years. And the machines older than 25 years still can be exported to countries," he said.
PL TPHCM