VietNamNet Bridge - Circular 24, which took effect on October 10, has made it easier to register '.vn' domain names.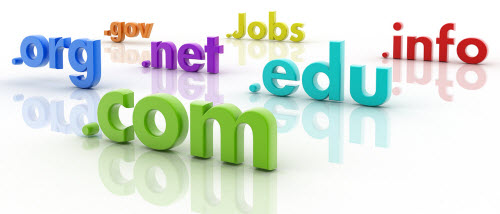 According to the Vietnam Internet Network Information Center (VNNIC), Vietnamese businesses have registered 182,000 '.vn' domain names out of 500,000 operational businesses. 
Taking into account that businesses registered more than one domain name, the number of businesses registering '.vn' domain name is even lower than 182,000.
The figure, as an analyst commented, showed that Vietnamese businesses do not care about registering domain names, though they know that they will receive benefits, including easy brand identification.
"By not having a website and not using email with professional domain names, a lot of businesses and individuals deprive themselves of the opportunities to popularize their image," he said. 
"The businesses which do not register the national domain name will face big problems. They will find it difficult to approach customers and get involved in domain name disputes, while their brands will be affected," he said.
Tran Minh Tan, director of VNNIC, said the '.vn' domain names were not covered by Intellectual Property law, and the domain name registration was implemented in accordance with the international practice 'first come, first served'.
Therefore, state management agencies cannot apply any policies to preserve the domain names related to trademarks if the trademark owners do not protect the names themselves by registering domain names with agencies.
According to Tan, many '.vn' domain names relating to businesses' brands have fallen into the hands of other individuals and institutions, both domestic and foreign. Since the owners of the brands did not register domain name registration quickly enough, they could not acquire the domain names with their brand names.
In many cases, businesses had to spend big money to buy the domain names back from other individuals and institutions who registered the domain names just for speculation.
Tan cited a series of dispute cases recently which related to ebay.com.vn, heineken.vn, bayer.vn, bitis.vn, samsungmobile.vn, visa.com.vn, mhb.vn and habeco.vn.
"As there was no detailed regulation on settling the disputes relating to domain names, most of the cases were listed as 'administrative claims'. VNNIC, as the state management agency which grants domain names, can only handle with the complaints about the following of procedures."
Pham Tuan Anh, director of NetNam Online Service Center, commented that the new regulation sets easy procedures for domain name registration, under which businesses will have no reason to hesitate to register '.vn' domain names.
A VNNIC report showed that by the end of June 2015, Vietnam had developed 56,000 new domain names, raising the total of '.vn' domain names to 319,000. 
NLD