VietNamNet Bridge – A special mechanism is required to develop the HCM City-based Sai Gon Hi-tech Park (SHTP), its management told the visiting chairman of the Viet Nam Fatherland Front, Nguyen Thien Nhan, recently.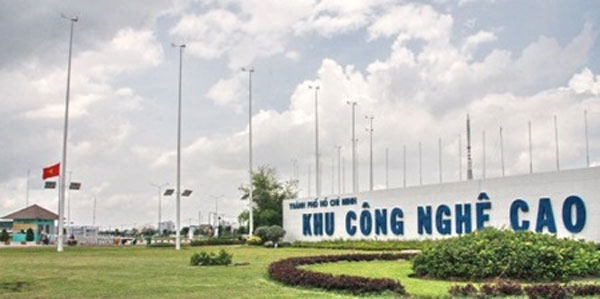 A special mechanism is required to develop the HCM City-based Sai Gon Hi-tech Park (SHTP). — Photo ndh.vn
Le Hoai Quoc, its head, said the changes in Government policies have made it difficult to attract investments into the park and enable its smooth operation.
According to new investment and corporate laws, to set up a project in the hi-tech park, he said an investor has to get two licences: one from its management and a business permit from the city Department of Planning and Investment.
Besides, the Department of Mineral Resources and Environment has to issue an environment impact assessment certificate.
Prospective investors have to knock on several doors because the park's single-door mechanism has been suspended, Quoc said.
The SHTP has 77 tenants, including Samsung, Intel, Nidec, Sonion, and Sanofi, with a combined investment of US$4.4 billion.
The park, situated in District 9, achieves annual growth of 80 per cent in industrial production.
In 2008 –10 it spent $12 million on building research labs for semi-conductors and nano materials and they were upgraded and enlarged this year.
Quoc said the park also focuses on human resource development through an agreement signed with the Viet Nam National University HCM City and other universities in Viet Nam and abroad.
Speaking during his visit, Nhan said despites these difficulties HCM City has garnered experience and achieved encouraging early results in developing hi-tech industries.
The city needs to return to the single-door mechanism, which had been of great support to enterprises, he said.
Nhan also visited some firms in the park, including NanoGen and United Healthcare.
VNS