VietNamNet Bridge – The only nuclear reactor in Vietnam, located in Da Lat City, in the Central Highlands, manufactures radioactive products in Vietnam.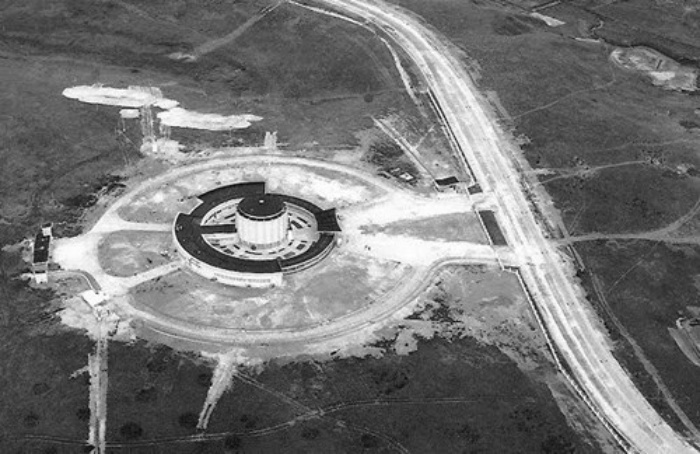 Photo of the Da Lat nuclear reactor. It began operating on 3.3.1963 with a capacity of 250KW, using US technology, and stopped working in 1968.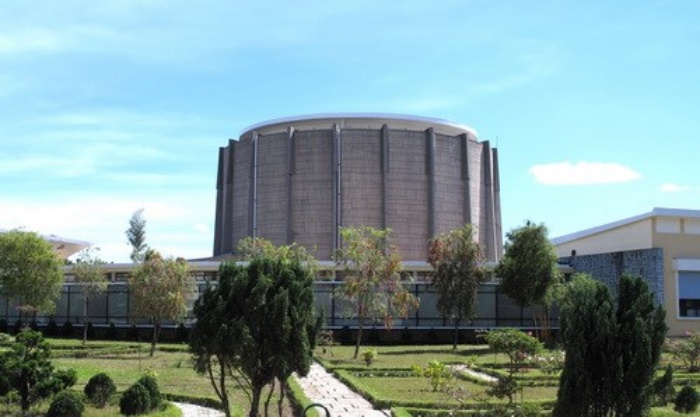 On 20/3/1984 it resumed operations, doubling its capacity.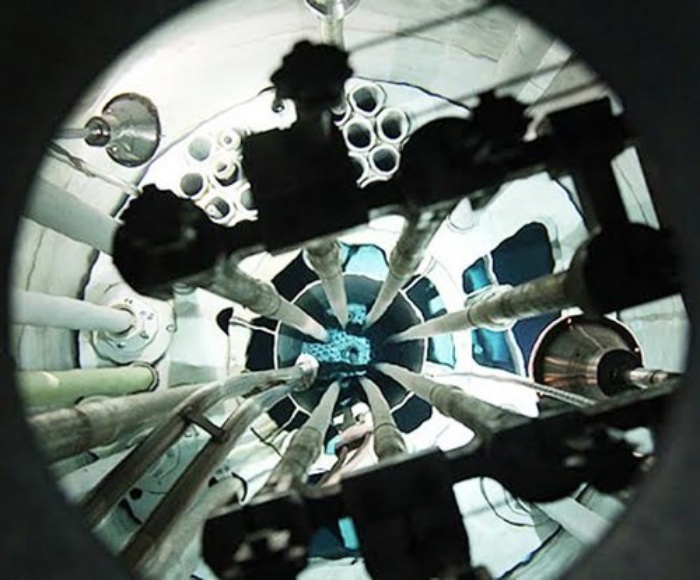 Uranium rods inside the reactor, viewed from the furnace mouth.
The structure of the nuclear reactor in Da Lat.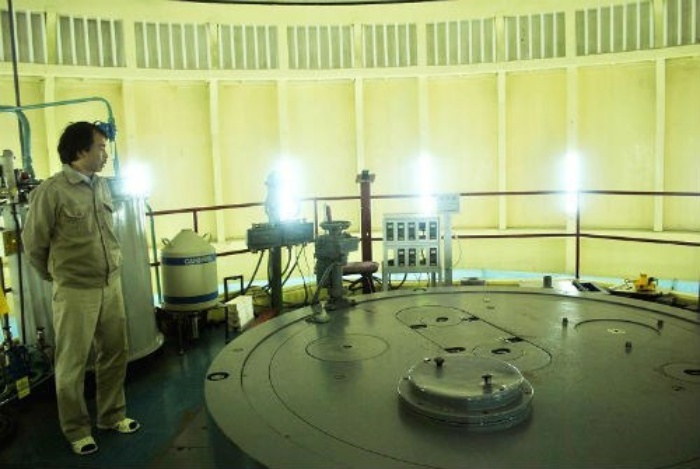 This is the highest position of the reactor. The furnace mouth is sealed with a reliable protection system.
The nuclear reactor has two floors, with stairs. The 1st floor keeps the burnt fuel, radioactivity measurement system and the support system; the 2nd floor is the furnace mouth.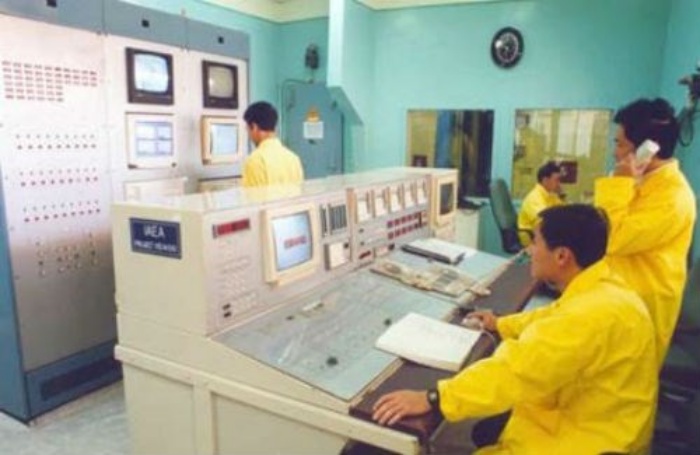 Scientists operate the reactor.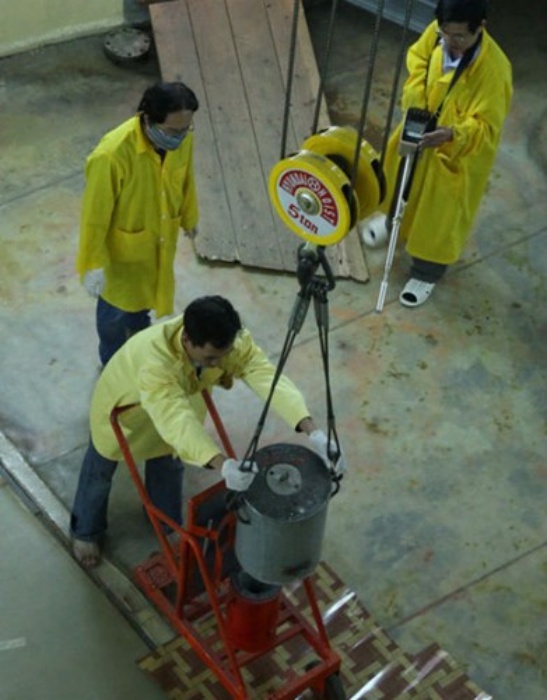 Moving radioactive isotopes from lead barrels into containers to the pharmaceutical processing sector.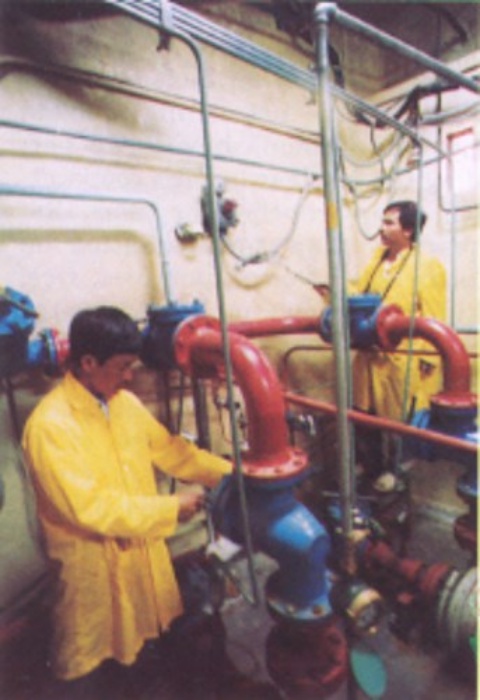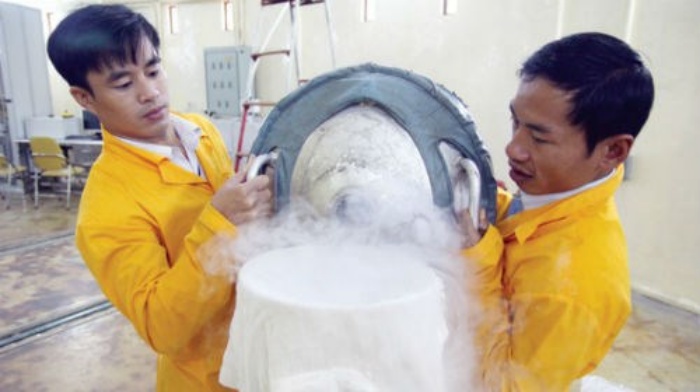 Experts are examining radiation at the waste disposal room to ensure the safety and security of nuclear radiation.
 This is the only place in the country studying and creating radioactive products.
VNN/VTC/VNE