VietNamNet Bridge - Research has shown how to use coal residue to make building materials, but thermal power plants have not applied the findings on a large scale.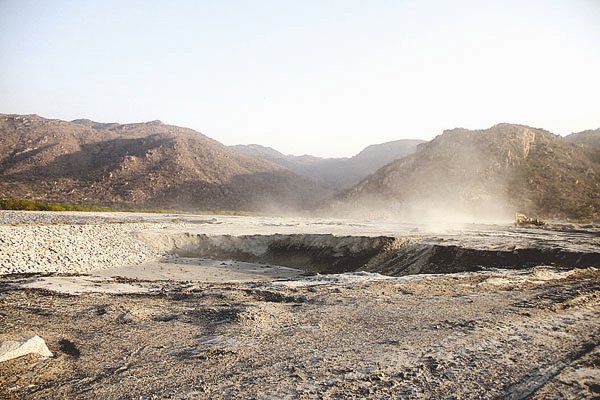 Bottom ash and fly ash was never a big problem for thermal power plants before, because they were given large land areas to place coal residues. However, this must not be a long-term solution.
Scientists warn that existing coal residue reservoirs and dumping grounds are big threats to people. 
In February 2014, the residue reservoir broke at Duke Energy, a power plant in North Carolina in the US. 
About 82,000 tons of ash drifted to Dan River, mixed with the river water and created a 5 cm thick layer of grey mud covering 3.5 kilometers in length along the riverbank.
Prior to that, a similar case happened at Kingston Fossil in Tennessee in 2008, which inundated a 120 hectare area under a 1.8 meter thick layer of grey mud. 
The ashes were believed to be very toxic, which contained chemicals and heavy metals such as lead, arsenic, mercury and uranium.
Such dangers have not occurred in Vietnam, but they may happen in the future. Therefore, scientists have urged to work on a solution to the problem.
In the US, since the fly ash comprises ultra-smooth particles, it could be used as an additive in making cement. Meanwhile, in other countries, fly ash is used to make unburned bricks. 
Vietnamese scientists have suggested utilizing fly ash as additive in making RCC (roller compacted concrete), cement, gypsum and recycled coal.
According to Kieu Cao Thang and Nguyen Duc Quy, who published the results of their joint research work on the website of the Vietnam Association for Mineral Processing (VAMPRO), domestic coal provided to thermal power plants is mostly low-quality with ash content of 31-32 percent, or sometimes 43-45 percent. The power plants generate huge volumes of ash, about 20-30 percent of the coal used.
The two researchers also pointed out that scientists discovered solutions to deal with fly ash, but they have not been utilized on a large scale.
The RCC technology has been applied in building hydropower plant dams, including the Son La Hydropower Plant. In 2007, the plant's investor built an ash sifting workshop next to the Pha Lai II thermal power plant.
Also according to the two scientists, fly ash can be used in cement production. A medium-sized cement plant like Kansai Ninh Binh with the capacity of 1.4 million tons a year would need 280,000 tons of additive a year. As such, if the cement plants in Vietnam have total capacity of 75 million tons, they would need 14 million tons of fly ash.
TBKTSG