VietNamNet Bridge - With Vietnamese scientists' ability and existing facilities, the application of dendritic cells (DC) therapy in Vietnam is feasible, which will bring new opportunities to help treat cancer.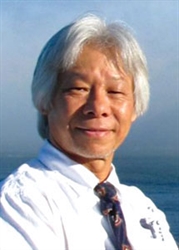 Dr. Nguyen Duc Thai
Dr. Nguyen Duc Thai, scientific advisor and lecturer at the Laboratory for Researching and Applying Stem Cells, has said that there is high potential for applying DC therapy, a new achievement in world medicine, in Vietnam.
DCs are unique antigen-producing cells capable of sensitizing T cells to both new and recall antigens. 
In fact, these cells are the most potent antigen-producing cells. The goal of DC based cancer immunotherapy is to use the cells to prime specific antitumor immunity through the generation of effector cells that attack and lyse tumors.
T-cells are a type of lymphocyte which plays a central role in cell-mediated immunity.
DCs have very high mobility and can go to many places in the body to catch and take away antigens to the T system, where DCs will produce a large number of T cells which can recognize and destroy tumor cells.
With immunology developments, many different applications for cancer treatment have been found, including Tcyt (Cytotoxic T cells), Tregs (regulatory T cells), NK (natural killer) cell and DC. Of these, DC is believed to be the best, because DC plays the role of regulating all the cells of the immune system. 
DC is believed to be a safer therapy than others, which is the major reason why it is chosen. The other treatment methods such as chemical and radiation therapy often cause harmful side effects.
Thai believes that treating cancer with DC therapy should be followed in Vietnam's oncology research.
The effectiveness of DC therapy remains low, at 10 percent, depending on types of diseases and patients' physiological conditions. 
However, experts believe that DC therapy will be applied on a large scale, while many well-known biological centers in the world have been conducting research works on DC.
Vietnamese biologists, in the last few years, have obtained great achievements in cytology, and molecular biology to be used in DC technology application. 
There are also establishments in Vietnam with good facilities in accordance with GMP and ISO standards.
Vietnam now has state-funded stem cell laboratories with modern equipment capable of deploying DC therapy, because there are similarities in stem cell and DC technologies.
It is very costly to follow DC therapy - $90,000 per annum in the US. Medical service fees are lower in Vietnam, but Vietnam has been relying on imports of cytokines, which are very expensive.
Tia Sang