VietNamNet Bridge – BKAV, Vietnam's best-known internet security firm, has reassured the public that no virus can destroy a computer's hard drive.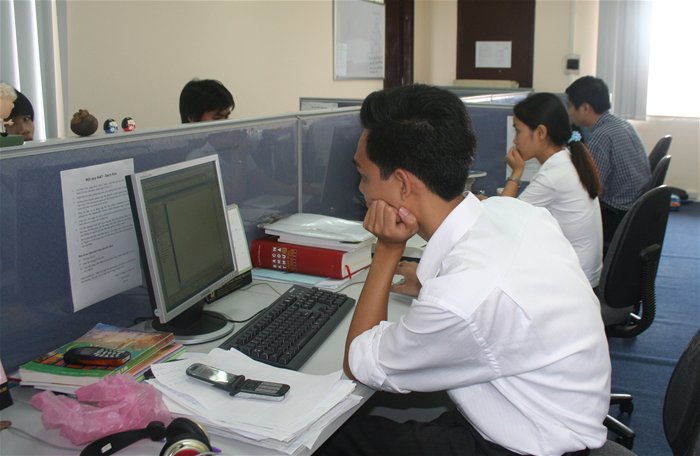 Recently, many computer users received emails warning about the existence of a type of worm which can destroy computer's hard drives. However, BKAV has aid there is no such "powerful" virus.
BKAV's security experts said that the emails, sent in many different languages, Vietnamese, English and French, were just "hoax" emails sent to menace users.
The emails advised users not to open any emails with the attached file named "Windows Live Update", or "Archive (Windows Live)", even if the senders of the emails are acquaintances. The file was said to contain the most destructive computer virus ever.
The warning emails said the virus could burn the entire hard disk, while there is no chance of restoring the hard disk and no solution to kill the type of virus has been found.
To convince computer users about the danger of the virus, the emails warned that this is the most dangerous virus announced by CNN and discovered by McAfee, a well known security firm. Computer users have also been advised to forward the warning emails to their contacts to protect all computer users.
The warning spread rapidly. It was estimated that millions of computer users received the warning within several days via social media posts and emails.
Vu Ngoc Son, deputy chair of BKAV, said it was just a hoax email, because no such virus exists in reality.
In many cases, the emails were forwarded to friends and relatives. However, Son said the warning was nonsense.
Also according to Son, the latest email is just a "new version" of the warning which spread in 2000, while the purpose of the email senders was to threaten computer users.
On the other hand, BKAV has said that a real danger does exist. It advised Facebook users not to install Plugin, or they may become infected with viruses.
Son said this is a type of virus that tries to penetrate into computers under the patronage of Plugin.
The virus can spread through Google's Chrome, while it cannot be spread through Internet Explorer or Firefox.
According to Nguyen Minh Duc, a security expert from FPT, Vietnam's largest information technology group, many Facebookers in Vietnam have received invitations from their contacts to watch videos. However, Duc said it would be better not to install with Plugin.
If users click the videos, they will be led to a counterfeit Facebook website, which advises users to add Plugin into their browser to be able to watch videos.
If users agree to install Plugin, their computers will become infected with a virus and become a source for spreading the virus to friends.
TBKTSG