VietNamNet Bridge – The Ministry of Information and Communications has pledged to take bold steps to crack down on spam messages sent via mobile phones as its past measures have not worked effectively.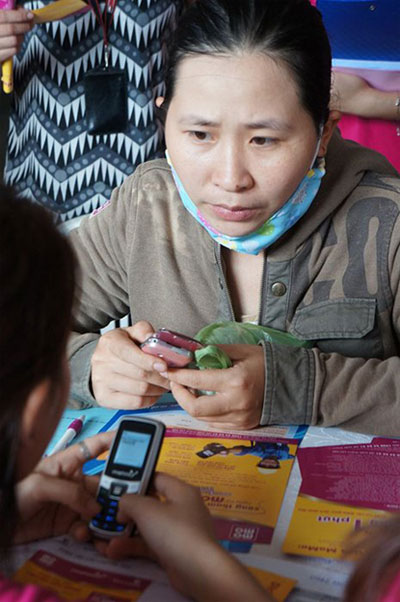 Many mobile subscribers still receive unwanted messages though many preventive measures have been taken.
One of the strong measures the ministry considers is to manage the network codes of mobile phone numbers instead of leaving them in the hands of mobile network carriers as currently.
Nguyen Van Hung, chief inspector of the ministry, told a recent meeting in Hanoi that mobile service providers should be more responsible for managing the codes of their networks as police have detected and handled many scams related to this field.
Hung gave an example that police last month detained some scammers who sent duping messages to defraud VND23 billion from the mobile phone users of value-added services on mobile networks. These swindlers opened six companies, leased numbers and signed deals with network carriers to supply digital contents via the network codes of 7x68 and 7x77.
Le Nam Thang, Deputy Minister of Information and Communications, said Decree 72 of the Government clarifies management of content on mobile networks and content must be censored before being sent out. A guiding circular is needed in order to censor such contents but it has yet to be issued.
Besides, another circular should be issued soon to guide management of numbers and content. This circular has been drafted for two years.
Thang said current regulations state only the State controls the contents on mobile networks while network carriers are allowed to lease numbers and supply infrastructure. This is one of the loopholes which content firms have taken advantage of when they may lease network infrastructure to defraud as their content is going unchecked.
However, Minister of Information and Communications Nguyen Bac Son questioned whether now is the right time to take back the right of mobile service providers to lease the network codes as this will make it easy to control content. If so, they would be permitted to lease network infrastructure only.
SGT/VNN