VietNamNet Bridge – Viet Nam ranks 12th in the list of countries facing the maximum cyber attacks, according to the Internet Security Threat report (ISTR19) released by the Symantec Corporation last week.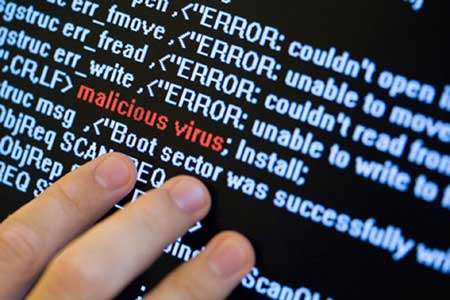 Lines of code. Viet Nam faces a high risk of cyber attacks, according to Symantec Corporation. 
Director for Systems Engineering, Asia South Region, Symantec, Raymond Goh said that Viet Nam had jumped nine spots because of the rapidly increasing number of mobile internet subscribers and users who lack good cyber security skills.
The report showed that a series of attacks in 2013 caused the greatest loss in history. The total number of leaked documents in the world increased by 62 per cent compared with 2012, resulting in the identities of 552 million users being revealed.
Hacking attacks rose 91 per cent, with assistants and people working in public relations being targeted more because cyber criminals were targeting celebrities or business leaders.
According to Goh, the level of attacks has increased, with hackers continuously innovating and improving their methods to avoid IT surveillance and defence.
Goh recommended that enterprises should protect their information data, instead of their equipment or data centers.
He also said that firms should strengthen their safety infrastructure solutions to prevent loss of data. Goh added that users should look for strong passwords by using password management software, and also keep an eye on their bank accounts to detect unusual transactions.
Source: VNS