VietNamNet Bridge – Vietnamese have been faithful to Nokia products, which might be the reason why a Nokia representative affirmed that Vietnam remains one of Nokia's 10 most important markets in the world.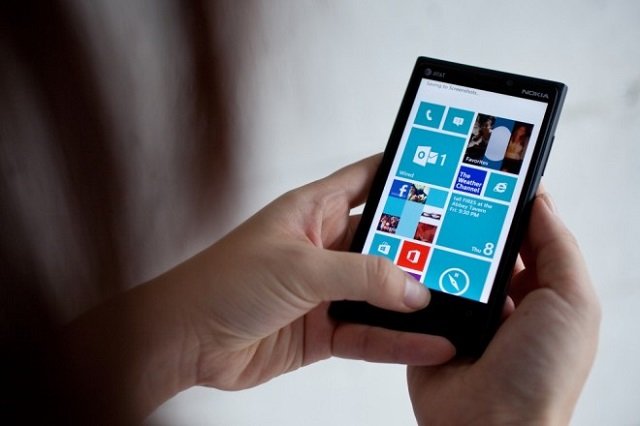 Nokia two days ago introduced in Hanoi its first smart phone running on Windows Phone 8.1 – the Lumia 630.
Vinod Muralidharan, Nokia Vietnam's CEO, affirmed that Vietnam is one of the markets that offers Lumina 630.
The model attracted the special attention of the world when it turned up at Build, a Microsoft event taking place in early April together with the high-end model Lumia 930.
He said since Vietnam has remained one of Nokia's 10 most important markets, after its merger into Microsoft, the countrywill be chosen as the market for Nokia to launch its latest products first.
Windows Phone has had impressive growth in the last year, now holding 26 percent of market share, while it had only 16 percent last year, a relatively modest percentage if compared with iOS and Android.
The senior executive from Nokia Vietnam also said all of Nokia's models running on Windows Phone in Vietnam will be updated with the latest Windows 8.1 version.
Nokia, in the immediate future, will continue its media and marketing campaigns to promote Lumia and Asha series. Dan Tri has quoted its sources as reporting that since Nokia has become a part of Microsoft Devices, it would be in charge of trading Microsoft's hardware products.
No official decision has been made regarding the new name for Nokia. However, international sources affirmed that there must be another name to replace Nokia, because under the contract signed between Microsoft and Nokia, the brand would be used for 10 more years at maximum.
The representatives from both Nokia and Microsoft Vietnam have affirmed the trade of Nokia products in Vietnam will still be put under the management of Nokia Vietnam in the immediate future.
Nokia Vietnam has affirmed that Nokia Vietnam will continue manufacturing, selling and providing maintenance and post-sale services to customers using Nokia's models, including Lumia and Asha, Symbian-based feature models and Nokia X, which have just hit the market.
This has been confirmed by Cong Nam Phuong from Microsoft Vietnam.
The names of the products will remain unchanged. If searching for Nokia's products on Microsoft Vietnam's website, users will be automatically directed to Nokia Vietnam's official website at http://www.nokia.com/vn-vi/san-pham/.
Vietnamese who have become familiar with Nokia's durable and "smart" phones, have expressed their views on the anticipated disappearance of Nokia in the future.
"I think Nokia willnot fall into oblivion in Vietnam," said Minh Anh in in Hanoi. He said he would keep a Nokia 1110 for remembrance.
Thanh Ha, a student of the Hanoi University of Natural Sciences, believes that she will not change her mobile device, and that her phone will "still be a Nokia phone".
Trong Cam