VietNamNet Bridge – There is a species of giant waxy pumkin in My Tho commune in the central province of Binh Dinh.
Waxy pumpkins there weigh on average 50 kilos and are 60-90cm high. This is a very old species.
Ms. Nguyen Thi Suong, 80, said that when she was a child, she heard that this species of waxy pumkin was an age-old variety. "They used to be much bigger than present. There were waxy pumpkins of up to 100 kilos. Even in the wartime, our ancestors did not forget to carry seeds with them," she said.
My Tho is a fertile land, thanks to alluvium from O Phi mountain. The same species of giant waxy pumkin that are planted in other areas yield smaller fruits and their taste is also not very good.
Most of families in Chanh Trach village in My Tho commune plant this species of waxy pumkin. They usually sow seeds in November and harvest waxy pumkin in March. The mast paintaking task is building frames because pumpkins are heavy while each frame has to carry 50-80 fruits.
In February, farmers can begin collecting young pumkin to sell at VND7,000/kg or young leaves at VND3,000/shoot. In April, they can harvest big pumpkins and earn VND3,000-5,000/kg. In addition, farmers also harvest water young leaves. Each creeper can supply several liters of pumkin water, which is priced at VND30,000 ($1.5)/liter.
Some pictures of giant waxy pumpkins: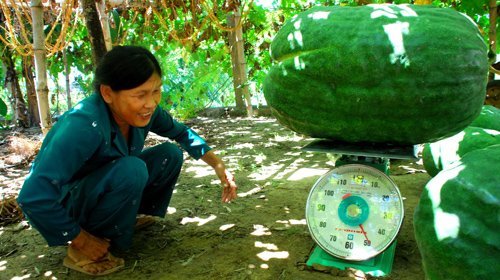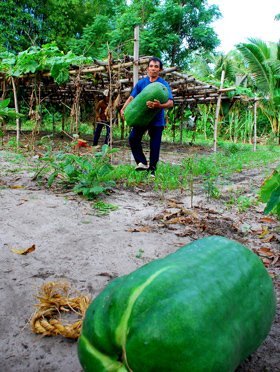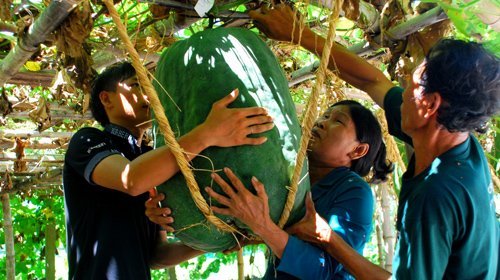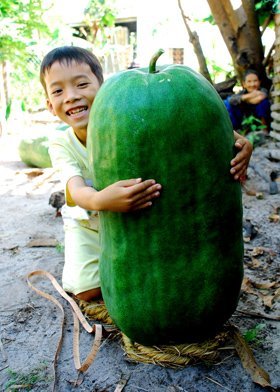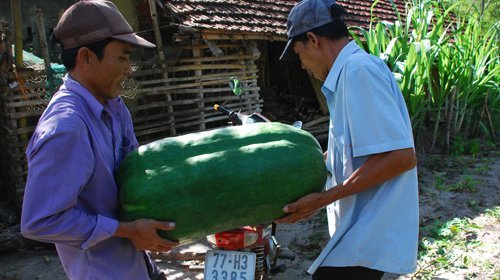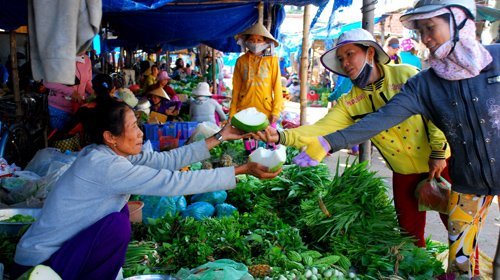 TTCT