VietNamNet Bridge – 2017 has been a rough year, and it's about to get worse: the undead are on the loose in Vietnam.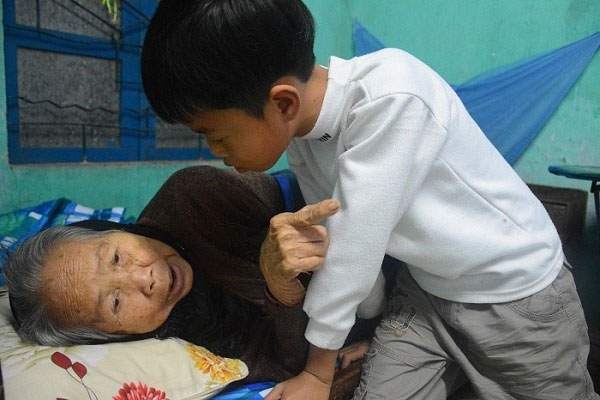 Nguyen Thi Phan. — Photo vietq.vn
At least that's what one family in Dien Thang Nam Commune, Dien Ban Town in central province of Quang Nam thought.
The Wednesday evening (December 6th) 90-year-old Nguyen Thi Phan was thought to have died after an accident.
After seeing Phan in serious conditions with sharply reduced blood pressure, a gradually slowing heartbeat and a lack of breath, her family started preparing her funeral.
However, early the next morning, Phan rose from the dead and started to sweep the floor.
Doctor Vo Quang Huy, vice director of 115 Emergency Centre in HCM City told Nguoi lao dong (The Labourer) newspaper that doctors at the centre saw cases in which patients discharged from hospital were told to go home to wait for death but soon after they returned home, they came "back to life".
In other cases, when doctors arrived, families said the ill people had died but as soon as the medical workers gave them cardiopulmonary resuscitation, they recovered, Huy said.
Huy added that medical workers must conduct many measures to test if someone is dead or not, and even when victims' heart stopped beating, they need time to confirm death.
So before you stock up on canned goods in anticipation of a zombie apocalypse, give a doctor a call, they probably have a better idea about matters of life and death than you.
VNS