On Monday morning, people in Phuoc Thanh Commune in the southern province of Tien Giang's My Tho City heard the sound of a horn coming from a container truck parked along the road.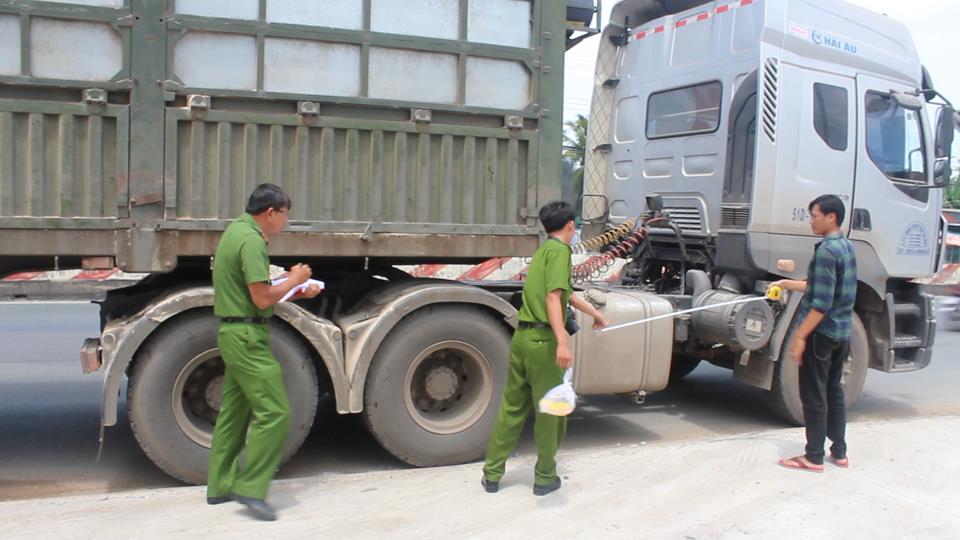 The truck
On investigating the noise, they discovered the truck driver, later identified as Tran Minh Dũng, tied up and blindfolded in the cabin, the Labourer Newspaper reported.
Dung later told police that during the night he had been transporting tonnes of cassava, valued at some VNĐ300 million (US$13,194), from Ba Ria-Vung Tau Province to Dong Nai Province, when some armed assailants flagged down his truck and tied him up.
The masked men tied Dung's arms and legs, blindfolded him and forced him to lie on the floor of the truck's cabin.
They commandeered the truck and drove around selling the goods, before stopping in My Tho City, locking the door and leaving Dung in the cabin.
After two hours of struggling, the driver managed to lean on the steering wheel and honk for help.
The case is still under investigation. However, it seems like the thieves were professional, as they knew how to drive a heavy vehicle and were able to offload the cassava in a short period of time.
VNS