Residents of Block B of the Tan My apartment building in HCM City have been upset since Sunday when they were informed that the last elevator would be out of service for 14 days.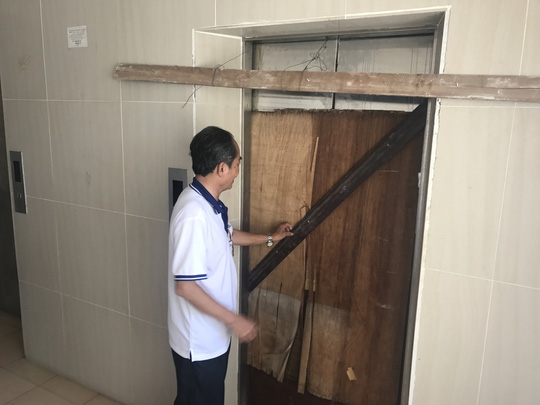 An elevator in the building.
The 11-storey building in District 7 used to have four elevators, but three have been out of service for years, resident Nguyen Xuan Dau told Người lao động (The Labourer) newspaper.
He said that early this month, the last elevator finally gave out too, forcing him to walk up and down 11 floors. "It takes me over 20 minutes to go down by steps. I'm so tired," the 74-year-old resident said.  
Other elderly residents and children living on top floors also complained.
Nguyen Huu Duc, head of the apartment building management board, said that residents of Block A are in a similar predicament, with two of four elevators broken down.
Đức added that the two lifts still operational nonetheless have problems. For example, people press button number 9 to go to ninth floor, but the elevators carry them to other floors. 
VNS