Residents in Mong Duong Ward, Cam Pha City, coastal Quang Ninh Province gave their houses a fresh look by putting white enamel tiles on all walls early this month.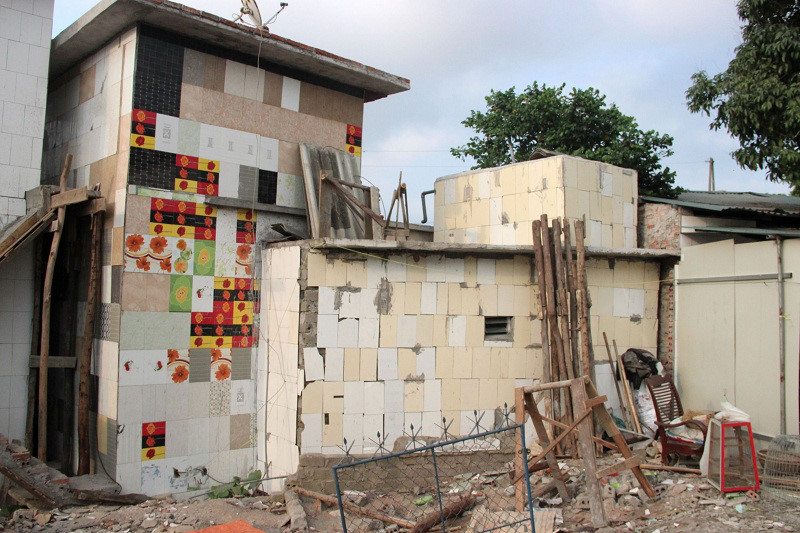 Even hovels, kitchen walls, bathrooms, fences and gates were paved with while enamel tiles. Broken tiles were also used.
Local residents told Dan Tri online newspaper that they used the tiles to make their houses cleaner and safer. Others refused to answer questions about the tiles.
According to the newspaper, the new look houses are to be removed as they are vulnerable to danger caused by the operation of Mong Duong Coal Joint Stock Company and Thang Long Coal Company. The residents will be compensated by the end of this month.
Vice chairman of Mong Duong Ward People's Committee Pham Minh Chien said that many local residents had paved white tiles on their house walls to receive more compensation.
Chien said that the committee asked local residents to stop paving tiles on walls and informed them that any newly-built premises would not be eligible for compensation.
VNS