VietNamNet Bridge – Ms. Trinh Thi Lanh, 60, on Wednesday in Hai An district in the northern coastal city of Hai Phong, discovered a giant jicama (pachyrhizus) weighing 15,2kg, 80 cm high, and 50 cm wide in her vegetable garden.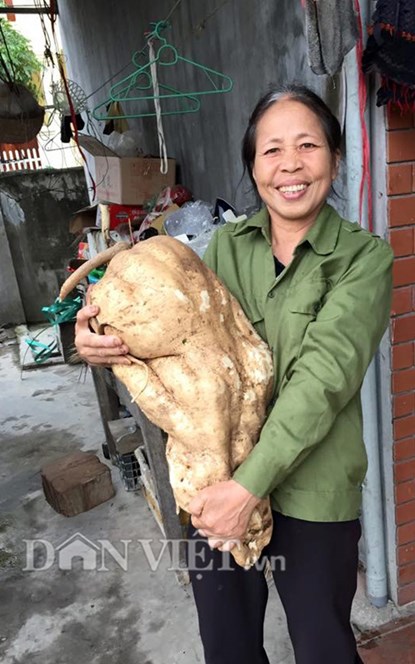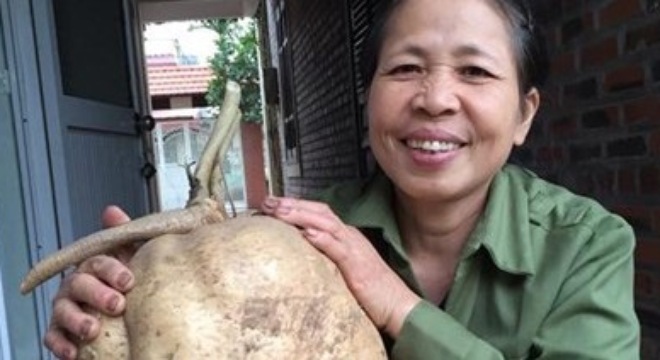 Ms. Lanh with the giant jicama.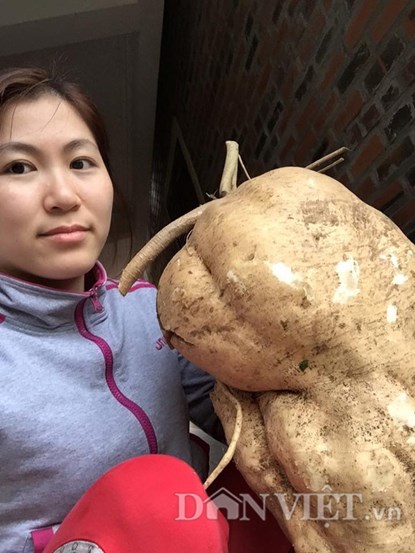 Lanh's niece and the giant jicama.

She said she found the giant jicama while watering the garden.
There are a dozen jicama trees in the garden and this is the biggest ever jicama that she has ever seen.
About five months ago Lanh found a jicama of about 5 kg, which was very sweet.
"I took the whole morning to dig up the jicama. At first I dug it up with a knife, but the more I dug, the bigger it was, so I had to borrow a hoe to dig," Lanh said.
"It was hard to keep the jicama intact. I was tired but very happy," she added.
Lanh did not sell the giant jicama but kept it for her family.
Whenever she has free time, Lanh goes to the garden to plant jicama seeds.
Dan Viet