VietNamNet Bridge – Mr. Luu Cong Huyen, 57, of Giao Yen Commune of Giao Thuy District in Nam Dinh Province, has not cut his fingernails for more than 30 years. His nails are now about 50cm long.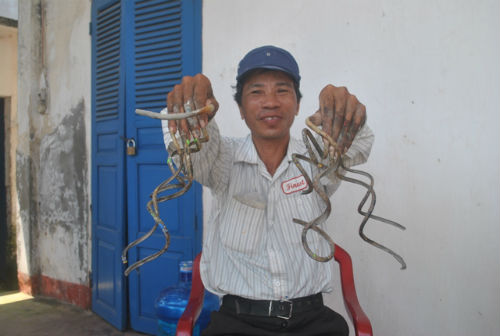 How does he work and live with these nails? It is interesting that his hobby is supported by his family, especially his wife.
Huyen specializes in painting and making reliefs and patterns at pagodas and tombs. As a result, his long nails are always dyed with different colors of paints.
Huyen said his father was a sorcerer and he wanted to follow his father's job at a very young age. He began growing the nails then, to serve this job. However, Huyen's father then advised him not to pursue the job.
"I cut the nails, about 10 centimeters long at that time to be able to work easily," Huyen said.
Huyen said it was very strange that he was immediately sick after cutting the nails. He saw doctors but could not discover the disease.
Huyen believed that his health was directly related to his nails, so he has not cut his fingernails since then. For more than 30 years, he has always kept the nails.
Huyen's wife – Mrs. Nguyen Thi Thuan – said that her husband was sick for one year, after cutting the nails. The family invited a sorcerer to conduct rituals for him. Later, after one nail broke, Huyen was sick for several days and could not eat anything.
Since then no family member has told him to cut his nails.
"Others breed birds, plant bonsai trees or collect antiques but I take care of my nails. It's harder than caring for babies," Huyen said.
He added that his long nails scare many people, especially children.
To keep the nails, Huyen rarely touches his nails with water. He does not wash his hands after work, afraid that the nails could become soft and break.
If it rains, he will protect his hands, rather than his body.
To protect his nails, he does not sleep in the same bed with his wife. During sleep, he puts his fingers on on two pillows.
"During the day, when I work and walk around there is nothing wrong with my hands. But at night, my hands are very painful. In the winter, it is very hard to wear clothes. Sometimes it takes me over one hour to dress up," Huyen added.
Because of the long nails, he did not bathe very often and he needed his wife's assistance during baths.
Sometimes he also needs another's help during meals. He once had an accident while trying to protect his nails.
Huyen always attracts public attention wherever he is. And his wife always helps him when he needs assistance.
Huyen cleans the nails about 10 times a year, with the assistance of two to three people.
Some pictures of Huyen from local newspapers: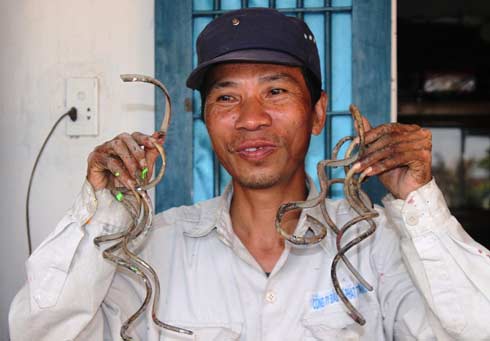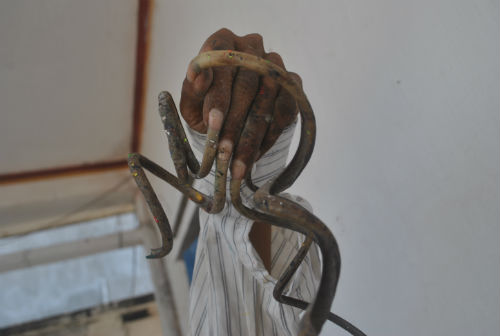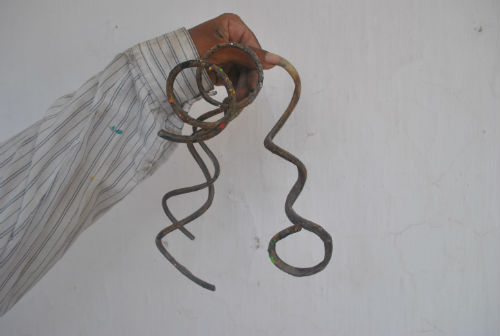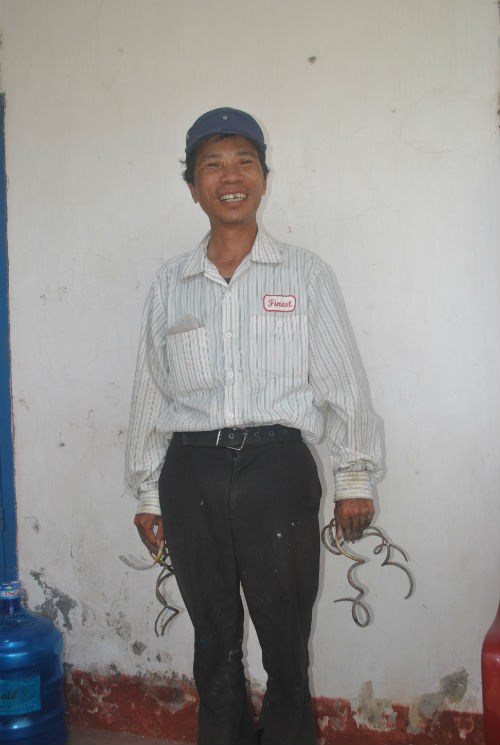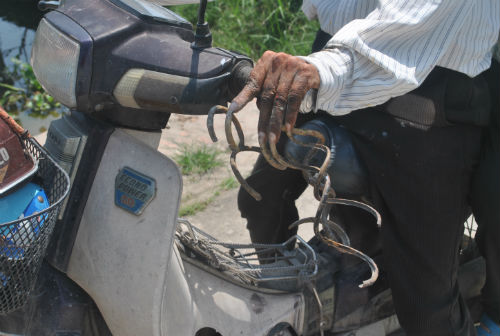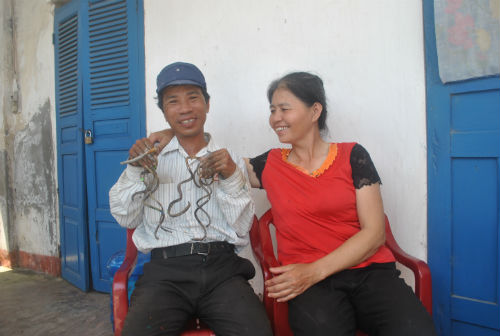 Huyen and his wife.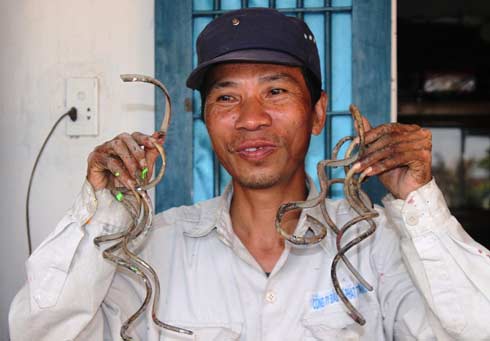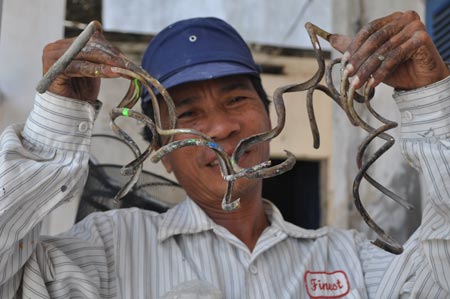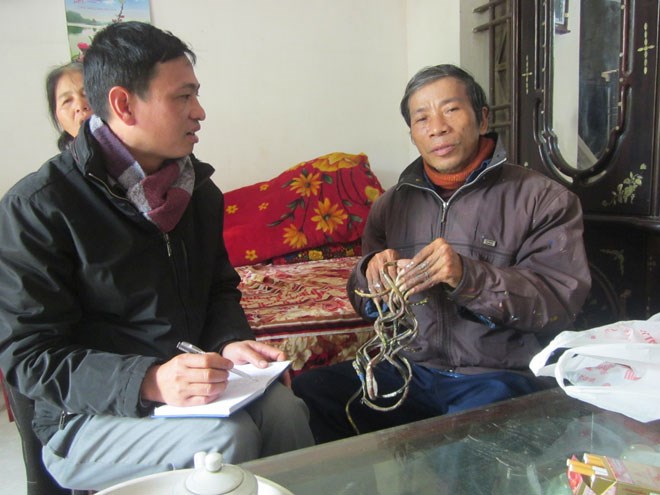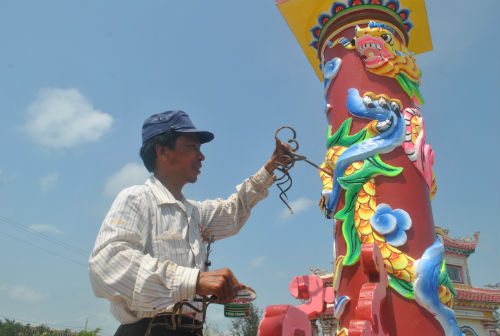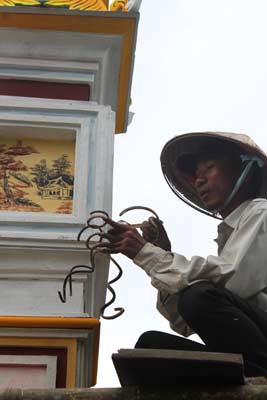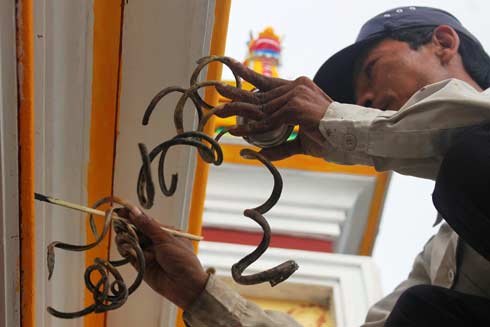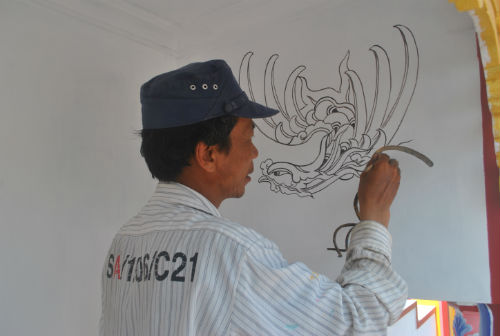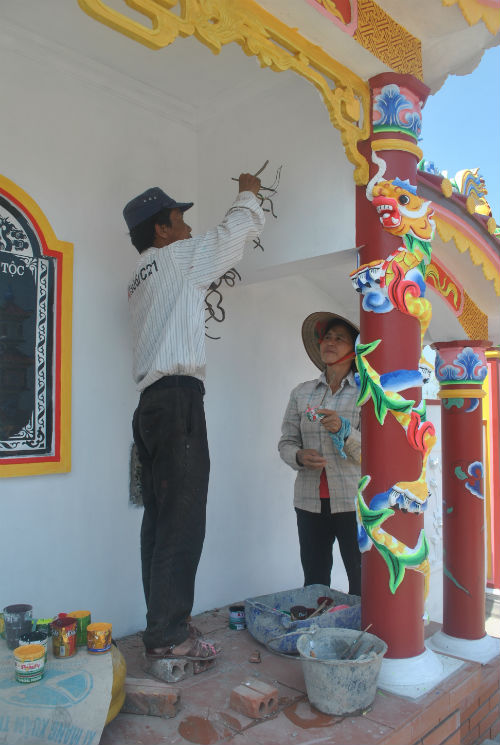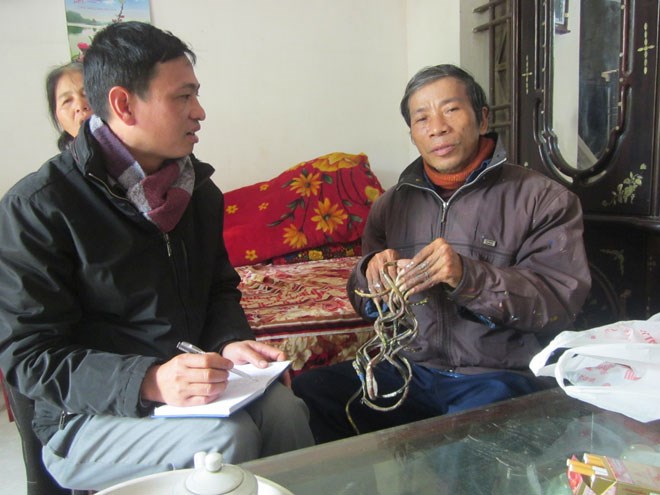 The latest photo of Huyen on Lao Dong Newspaper.
Lao Dong
Video: Nguoiduatin