VietNamNet Bridge – Three brothers in south Vietnam vowed to not shave and have a haircut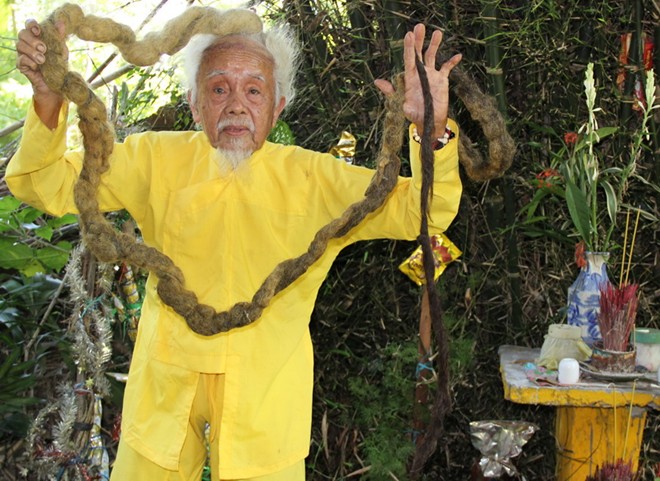 Mr. Nguyen Van Chien.
in gratitude to their parents, as they think that children must keep everything on their bodies since birth.
Nguyen Van Chien, 87, in Dau Village of Dong Hoa commune, Chau Thanh district, Tien Giang province has lived alone in a small house for nearly 40 years. Those who meet Chien call him an extraordinary man when seeing his over-3m long hair which weighs 3 kilos wrapped around his head.
Chien said all three brothers in his family had not cut their hair since they were boys. Recently Chien's brother died with nearly 2 m long hair. Chien's younger brother is over 70 years old and has also never cut his hair. He lives alone in a small boat near Chien's temple.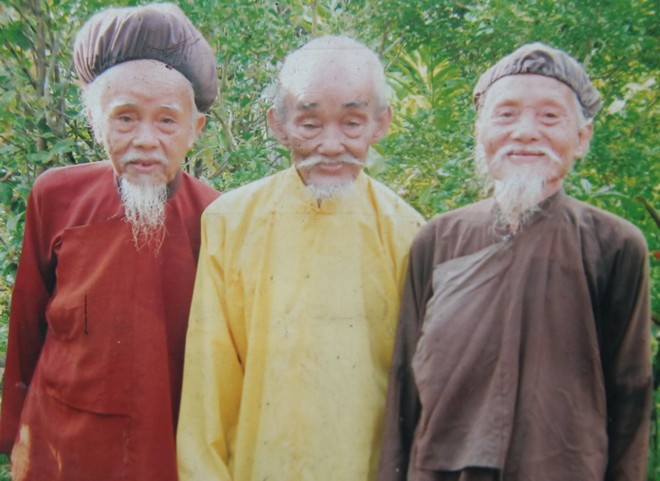 Mr. Chien and his brothers. The eldest brother died recently.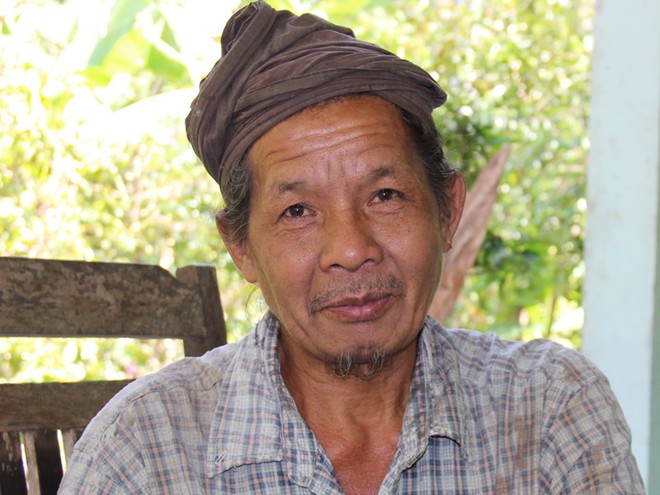 Mr. Chien's son, who has also not cut hair for 59 years.

"We are vegetarians and pray to Buddha. We follow the "tu an hieu ngha" faith. Besides worshipping ancestors, parents, people and the country, we are always in religious harmony," said Chien.
Chien said at the age of 40 he left his wife and seven children to live in a small temple on an islet in Chau Thanh district, Ben Tre province to pray for peace. When the South was liberated (1975) and the country was unified, he returned to Dau village to build the temple.
"Cutting hair is filial impiety. My son (Mr. Luom) has not cut his hair for nearly 60 years," Chien said proudly. Every day, Luom takes rice and vegetables to the temple for his father. Mr. Chien takes only one meal a day, at 12pm.
To keep his 3m long hair, with three segments in black, yellow, and white, Chien washes his hair once a week with soapberry.
Thu Ly