VietNamNet Bridge – Tran Van Hay, a resident of the southern province of Kien Giang known for not cutting and washing his hair for 50 years and having the longest hair in Vietnam passed away in 2010 at the age of 79. Before passing away, Hay told his family to keep his 6.8m, 10.5kg hair as a keepsake.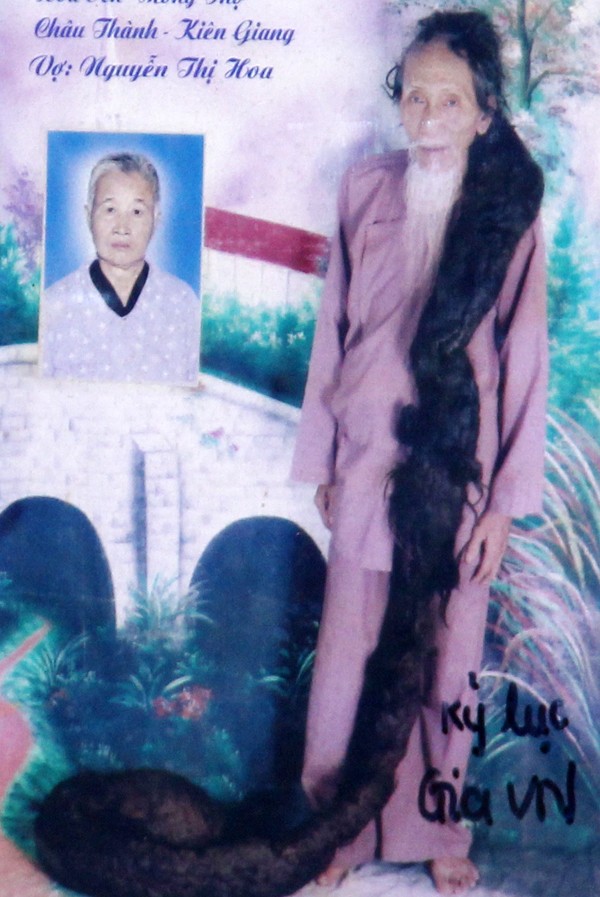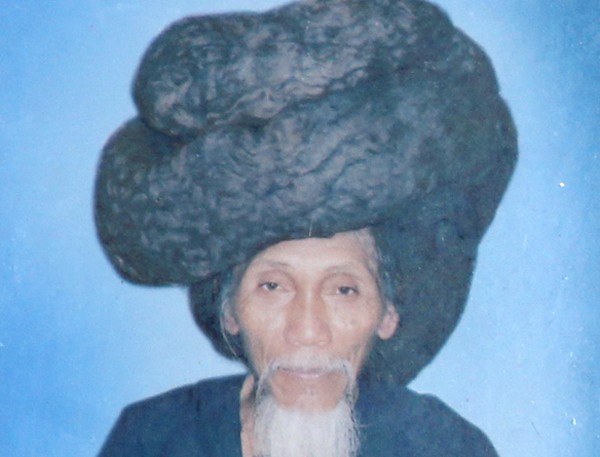 Hay's hair was always black until he died, though his beard was white. (The photo is provided by the family.)
According to Hay's son ,Mr. Tran Van Ut, 35, and his mother Tran Thi Lang, 75, have taken care of Hay's hair. She is always afraid that the special hair, which was recognized as a national record, would be stolen.
Ut said that some people had offered VND50 million ($2,500) for their hair but his family had refused.
After several years, the hair color has turned from black to dark brown.
Hoa put her husband's hair in a locked glass box.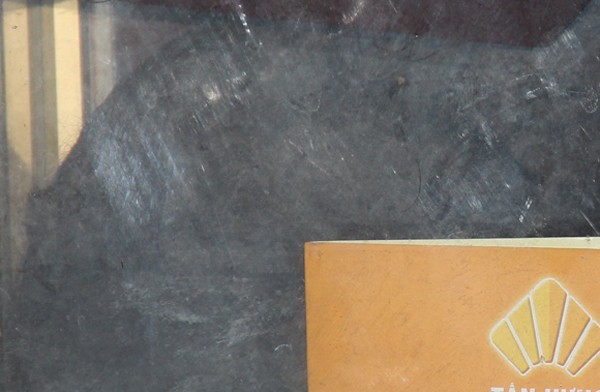 Mrs. Hoa put her husband's hair in a locked glass box.
Several years ago, Hay's hair captured the headlines in many foreign newspapers.
Hay, a herbal healer, often ended up feeling ill after getting a haircut, leading him to decide to grow his hair instead. For the next 50 years, Hay never had a haircut and kept his hair unwashed. Over time, the length and lack of washing made his hair clump and look like a boa constrictor.
Apart from the mixed attention he got from curious crowds, Hay pretty much went through a great deal just to keep his hair that way.
As he kept it wrapped up in a scarf like a giant turban, balancing the load on his head was a hard task in itself. Getting from one place to another was twice as difficult. Since no helmet would fit his head, because of his extraordinary hairdo, motorcycle taxis would refuse to give him a ride, fearing they would get into trouble for carrying a passenger without a helmet. But no difficulty ever convinced him to cut his hair. In fact, Hay became more determined to grow his hair even more.
Some pictures of Mr. Hay:
Thu Ly