VietNamNet Bridge – While relieving herself, a woman accidently delivered a seven-month infant into the flushing toilet of a garment factory in Bim Son Town, Thanh Hoa province. The 23-year-old mother pulled the baby girl from the toilet and used toilet tissue to wipe the blood off the baby.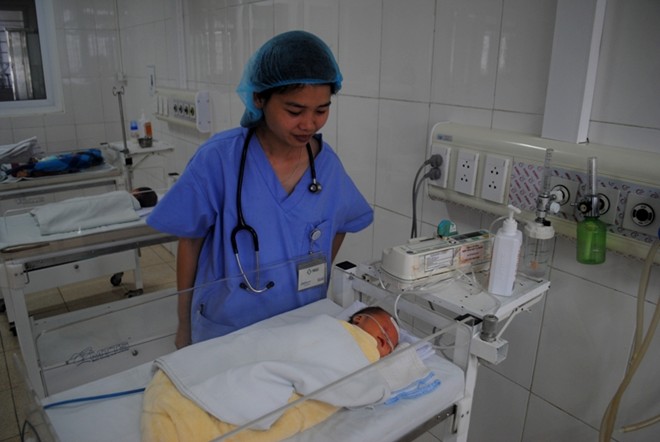 The baby at hospital.
Dr. Le Van Trang, deputy director of the Children's Hospital of Thanh Hoa Province, said that the one-day baby was hospitalized in critical condition on November 28. On admission, the baby's mouth was bleeding, her tongue was damaged, and her lips were pale.
After receiving first aid, the baby was no longer in critical condition, although there were minor injuries on her face and chest. Three days later, the baby was in stable condition but was still in an incubator.
In a previous case, a young woman delivered a baby while sitting on a bench in the 30/4 Park in HCM City. The woman and her child were then brought to Tu Du Hospital.
Le Ha