VietNamNet Bridge - Doctors of the Pediatrics and Obstetrics Hospital of Nghe An Province have removed a 10cm long leech from the larynx of an 11-year-old boy.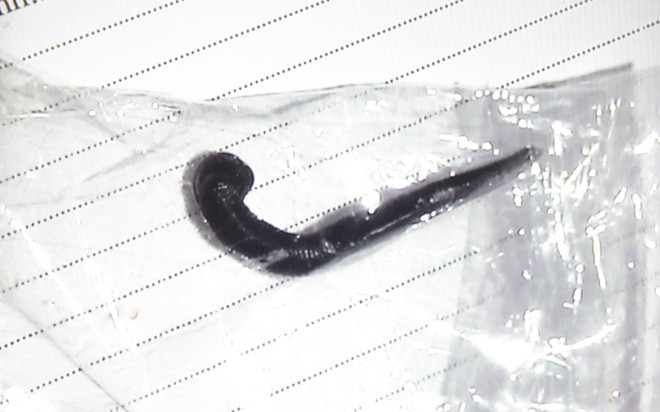 The leech.

On September 29, the boy was admitted to the hospital with fever, pale skin, fatigue, poor appetite, coughing up with blood and shortness of breath. The child's mother said the district hospital earlier diagnosed of a foreign body in the respiratory system.
After taking an endoscopy, doctors discovered a leech in the lower part of the larynx and they picked the leech off the boy's larynx.
The leech lived in the larynx for more than one month.
Doctors said this is the first patient of this kind at the hospital.
The boy's mother said more than a month ago the boy went to the forest and he drank water from a ravine. It is possible that the leech got into the boy's larynx this time. On October 2 the patient was discharged from the hospital.
Le Ha