Vietnam's Deputy Minister of Defence Nguyen Chi Vinh and his Japanese counterpart Ro Manabe agreed at a meeting on September 12 that the China-ASEAN Code of Conduct (COC) on the East Sea should be effective and legally binding.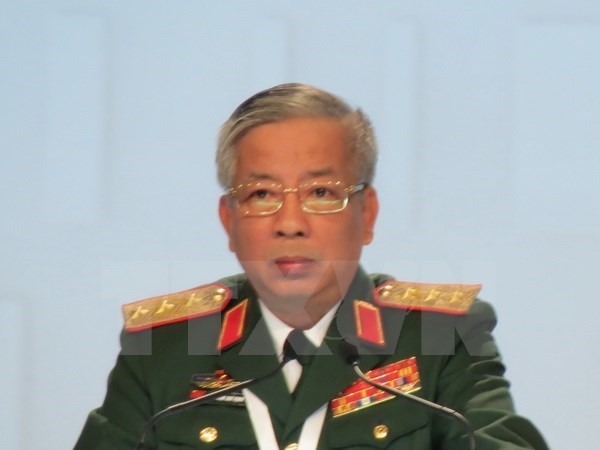 Deputy Minister of Defence Nguyen Chi Vinh
At their bilateral meeting on the sidelines of the 9th ASEAN-Japan Defence Vice-Ministerial Forum in Fukuoka, Japan, the Japanese Deputy Defence Minister lauded the growing defence cooperation between Japan ASEAN nations, including Vietnam.
He proposed an informal meeting between the Japanese Defence Minister and ASEAN counterparts be organised in the framework of the upcoming ASEAN Defence Ministers' Meeting (ADMM-plus) in October, saying that such a meeting will help intensify the ties between Japan and ASEAN nations, and create an opportunity for the new Japanese Defence Minister to get acquainted with ASEAN partners.
Ro Manabe noted that Japan is very interested in the negotiations to finalise the China-ASEAN Code of Conduct (COC), adding that Japan wants to cooperate with Vietnam in maintaining peace and security and ensuring maritime security in the East Sea.
Deputy Minister Nguyen Chi Vinh said he will convey Japan's proposal to the Vietnamese Defence Minister, adding that the meeting will require consensus among ASEAN nations.
Regarding the China-ASEAN COC, Vinh held that it must be based on international law, including the United Nations Convention on the Law of the Sea 1982 (UNCLOS 1982).
Vietnam does not accept the so-called new status in the East Sea which was created through illegal reclamation, construction and militarization of reefs and shoals in the waters, he said.
Vinh also reiterated that Vietnam supports denuclearisation of the Korean Peninsula and the settlement of all issues through peaceful dialogues on the basis of international law.
VNA