The Civil Aviation Authority of Vietnam (CAAV) has called on China to immediately end actions that violate Vietnam's sovereignty over Truong Sa (Spratly) archipelago, not repeat any similar actions, and respect relevant regulations of international law.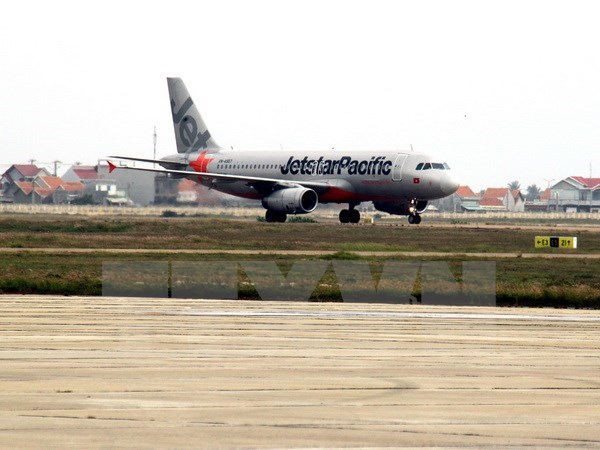 Airbus A320 lands at Tuy Hoa airport - Illustrative image
In its letter sent to the Civil Aviation Administration of China (CAAC) on January 8, the CAAV reiterated an official diplomatic note made by the Foreign Ministry protesting China's violations of Vietnam's sovereignty over the archipelago as well as Chinese airplanes' operations that threaten security, safety and freedom of aviation and navigation in the East Sea.
On the same day, together with a letter sent to the International Civil Aviation Organisation (ICAO), the CAAV also issued notices to aviation authorities of ICAO member nations as well as to the International Air Transport Association (IATA), the International Federation of Air Line Pilots' Association (IFALPA), the Civil Air Navigation Services Organisation (CANSO), the International Federation of Air Traffic Controllers' Association (IFATCA), and over 100 international carriers that offer regular services within the Ho Chi Minh Flight Information Region (FIR) to urge them to protest against China's flights that have threatened Vietnam's aviation safety.
The Vietnamese aviation authority asserted that those activities of Chinese aircraft have posed serious threats to international flight routes crossing the East Sea, which were established by the ICAO and relevant countries, and affected the operations of air traffic controllers at the Ho Chi Minh FIR.
From January 1 to early January 8, the Chinese side conducted 46 flights to the Ho Chi Minh FIR. The flights interfered with the air traffic service (ATS) routes L625, N892 (flight levels from FL135 to FL460), and route M771 (flight levels from FL250 to FL460), from the reporting point FONA to ALDAS.
The ICAO requires airplanes to report their positions when they fly to such points.
However, these planes crossed many different routes without any notice about their flights or contact with the flight operating agency.
That seriously imperiled aviation safety in the region, the authority stressed.
VNA