Foreign Ministry's spokesman Le Hai Binh has once again expressed Vietnam's strong protest against a pair of Chinese civilian jet airliners that landed at an illegally-built airport on Chu Thap (Fiery Cross) island in Vietnam's Truong Sa (Spratly) archipelago on January 6.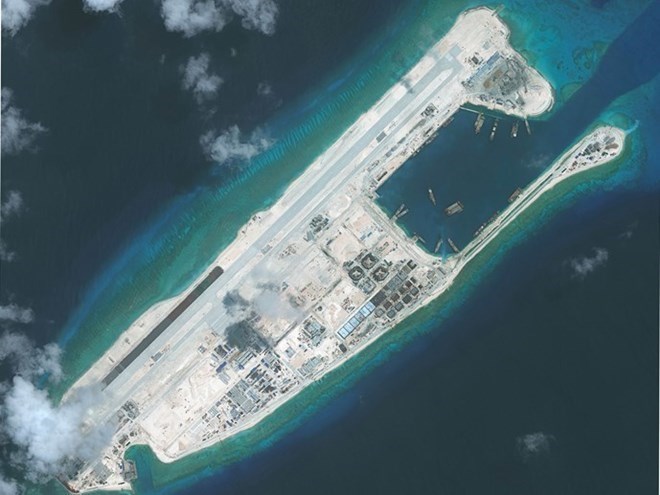 The illegally-built airport on Fiery Cross island.
He said the action has seriously violated Vietnam's sovereignty, threatened peace and stability in the region, as well as maritime and aviation security, safety, and freedom in the East Sea.
Vietnam resolutely asks China to immediately stop similar actions that violate Vietnam's sovereignty over Truong Sa archipelago, respect relevant international law and refrain from escalating and complicating the dispute, Binh said.
Vietnam will firmly safeguard its sovereignty, sovereign and jurisdictional rights in the East Sea by peaceful means in accordance with the United Nations Charter and international law, he added.
VNA