VietNamNet Bridge - In recent time in Ho Chi Minh City there were several cases of robbery in which the robbers fiercely assaulted, injured and even stabbed to death victims, and also policemen who chased them. This shows that robbery has become a big problem in Vietnam's biggest city, which can make the city appear worse in the eyes of international friends.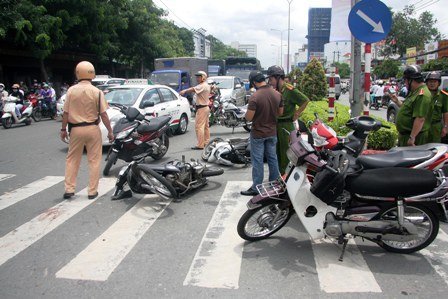 Robbery on the streets of Saigon
Incredible tricks of Saigon robbers
"Street Knight" identifies robbery
The police to declare war against robbery in Saigon
Combating street robbery: "Street knight" model still a concern
Ministry of Public Security to tackle robbery in HCM City
Robbery rampant throughout Saigon, why?
Cruel tricks of Saigon bandits
Back to the "hot spot" of street crime in Saigon
Saigon needs to rebuild the legendary "robber hunting team?"
Anti-robbery idea suggested for Saigon
VNN