VietNamNet Bridge - Prime Minister Nguyen Tan Dung attended a flag-raising ceremony at the Cam Ranh Military Port in Khanh Hoa Province this morning to receive two Kilo submarines, the first submarines of Vietnam.
The submarines, named HQ-182 Hanoi and HQ-183 Ho Chi Minh City, have been delivered to Vietnam pursuant to a 2009 contract signed during PM Dung's visit to Moscow for the purchase of six diesel-powered 636 Varshavyanka (kilo)-class submarines.
As scheduled, the third vessel coded HQ 184 Haiphong will be delivered to Vietnam in 2014, and the last of its kind will be handed over by 2016.
Here are some pictures of the ceremony: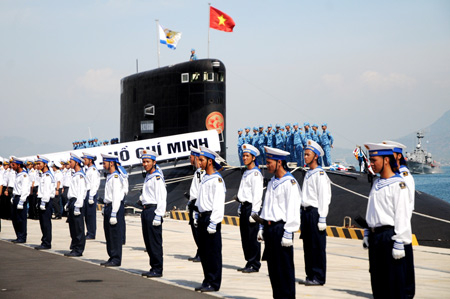 Naval soldiers are ready for the flag-raising ceremony.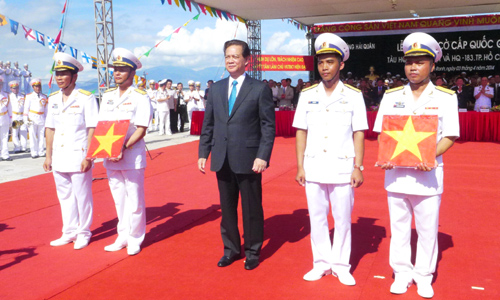 PM Nguyen Tan Dung at the ceremony.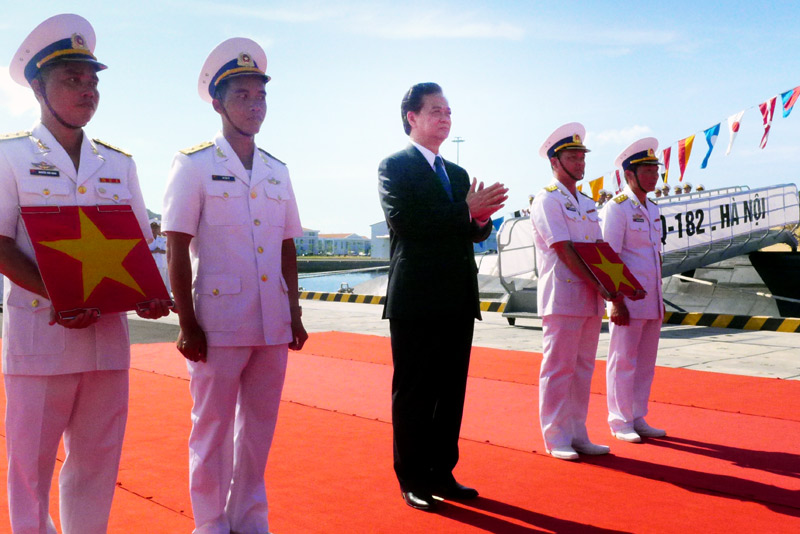 The PM gives the flags to the captains of the two submarines.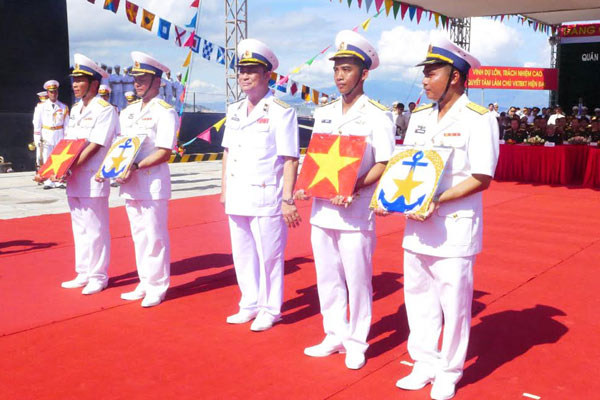 Admiral Nguyen Van Hien, Deputy Minister of Defence cum Commander of the Navy, also presents the naval flags to the two captains.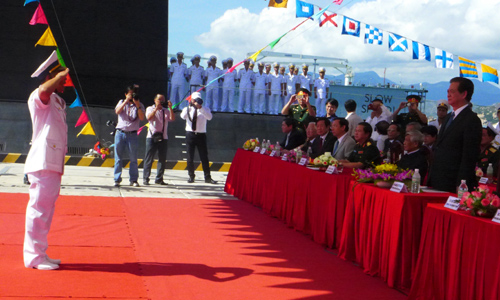 A submarine captain reports to the PM.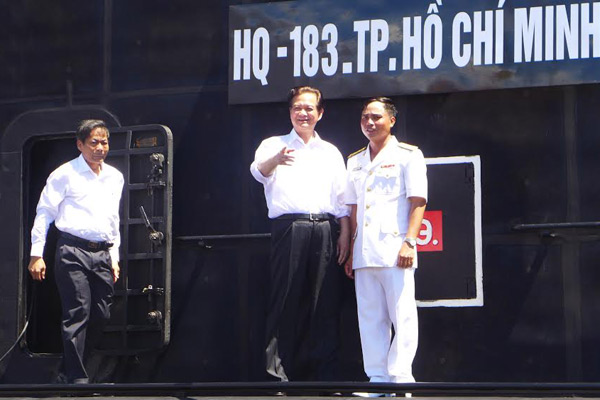 PM Dung and the captain of the Ho Chi Minh submarine.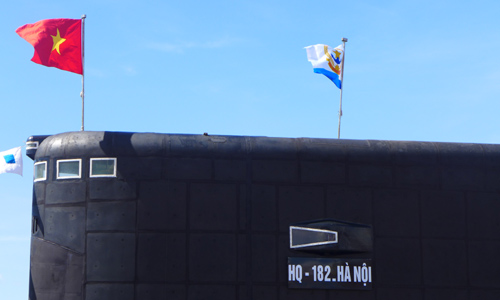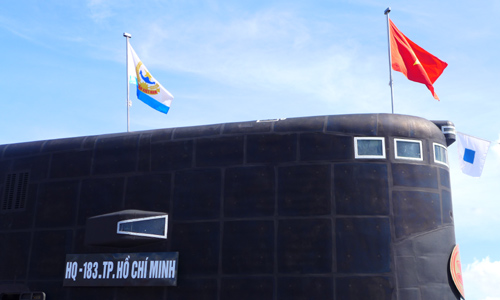 The national flags on the two submarines.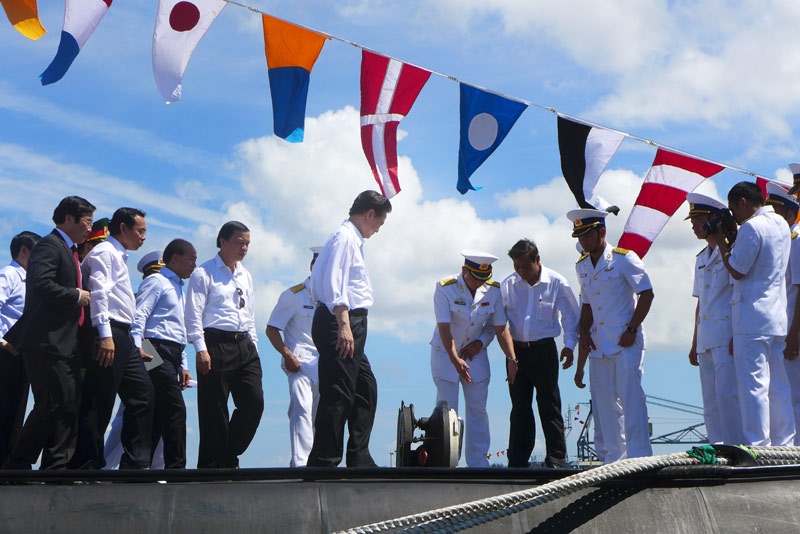 PM Dung gets into one of the submarine.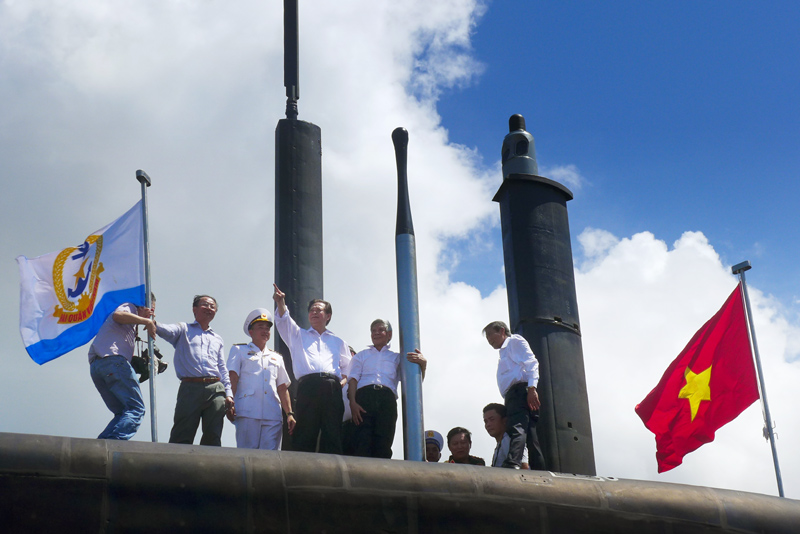 PM Dung on the Ho Chi Minh submarine.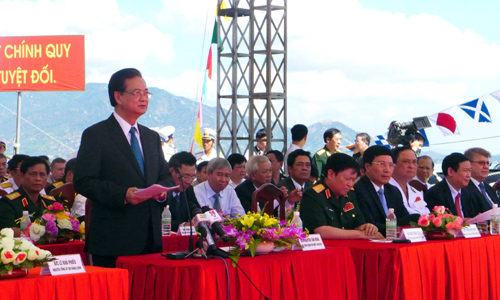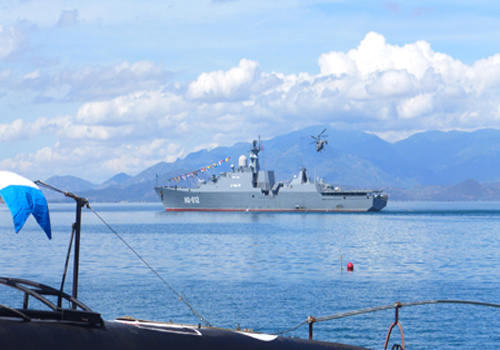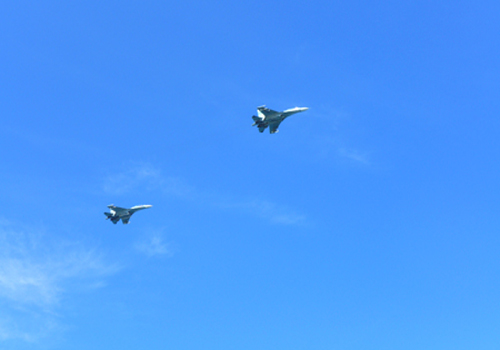 Ships and planes of the Navy perform at the ceremony.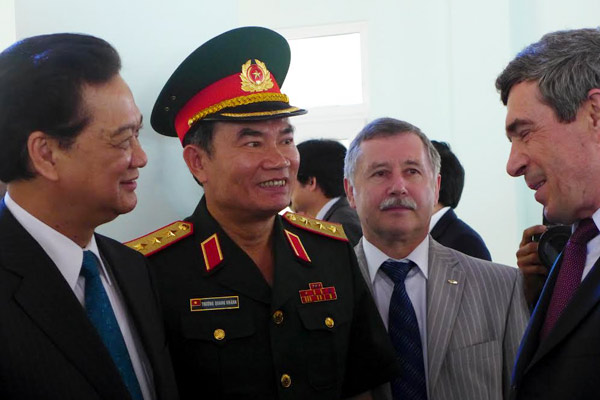 PM Dung and Deputy Minister of Defence Truong Quang Khanh talk with Russian experts.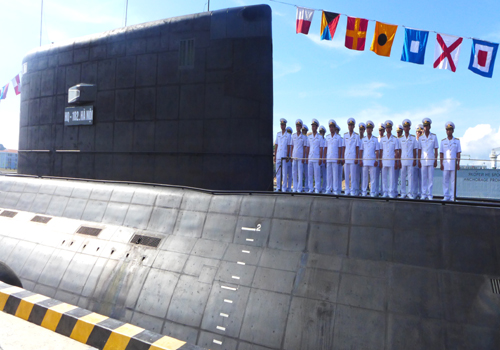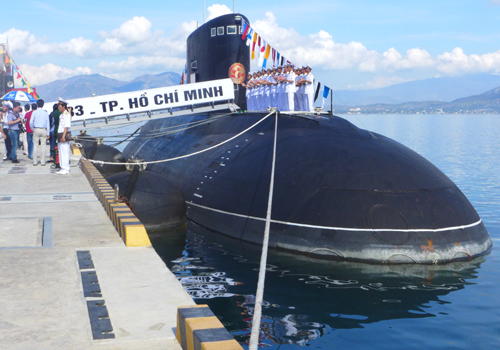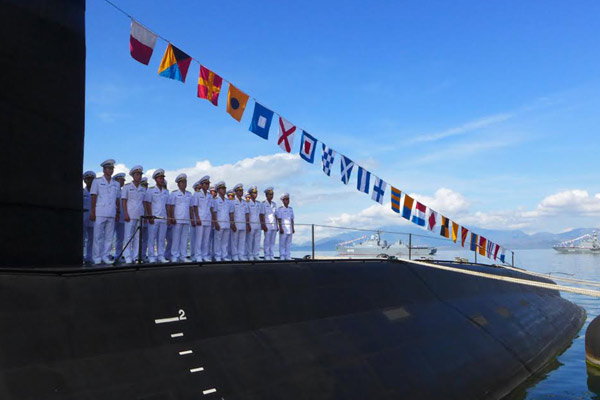 Thuy Chung