VietNamNet Bridge - On January 3, Vietnam's first Kilo-636 submarine named Hanoi entered the military port of Cam Ranh in Khanh Hoa province.
Heavy lift vessel Rolldock Sea, carrying the submarine, arrived at the port on the first day of the year after a six week voyage from St Petersburg .
The submarine is scheduled to be handed over to the Vietnamese side on January 10.
The second, to be named Ho Chi Minh, is expected to arrive at Cam Ranh by March.
The submarine is the first of six diesel-powered 636 Varshavyanka (kilo)-class submarines that Viet Nam bought from Russia to modernise its navy, enhancing the country's capacity to defend its territorial waters.
The other submarines are being built at Admiralty Verfi Shipyards in St. Petersburg .
The 73.8m-long submarine can operate at a maximum depth of 300 metres and at a range of 6,000-7,500 nautical miles for 45 days and nights with 52 crew members. It has the quietest engine in the world and is the best choice for reconnaissance and patrols.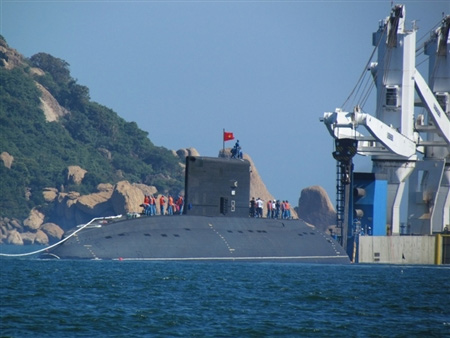 From 1.30pm the same day, two modern tugboats began pulling the submarine off the transport vessel named Rolldoc Sea.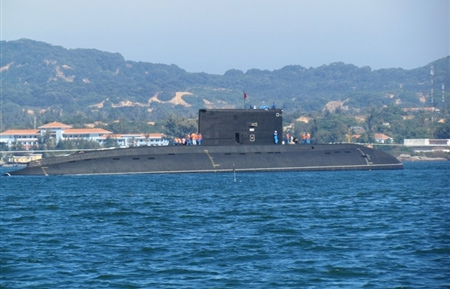 At 2pm, the Hanoi HQ182 submarine was pulling into the Cam Ranh military port.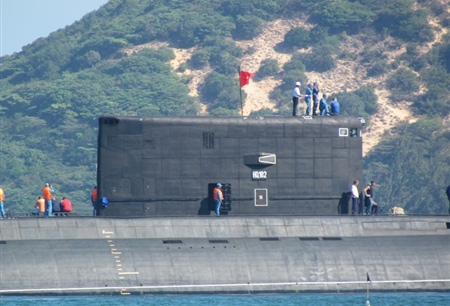 The Vietnam flag on the roof of the Hanoi - HQ182 submarine.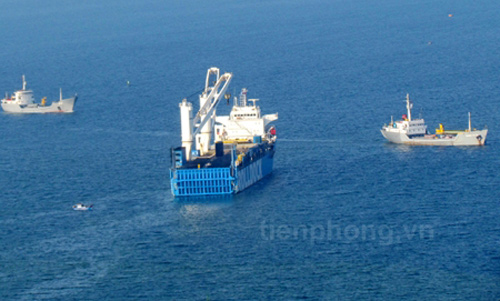 Earlier, the Rolldock was partly sunken for the escape of the submarine.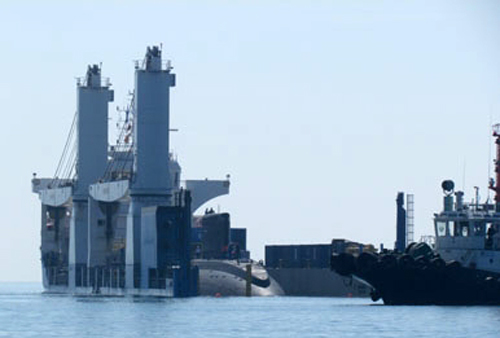 The process of pulling the submarine from Rolldock Sea to Cam Ranh Bay took place early in the morning of January 3.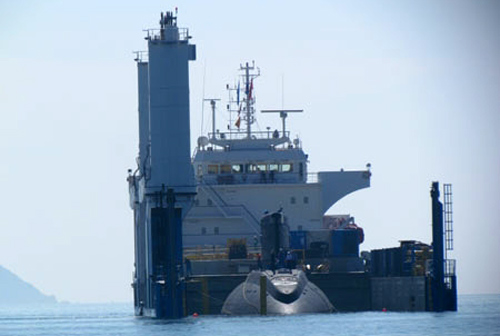 The Hanoi Submarine is in Cam Ranh Bay.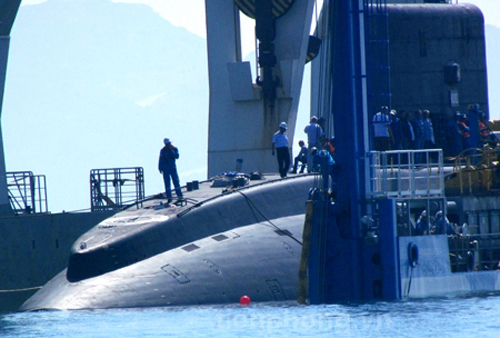 Four tugboats escort the submarines entering the military port.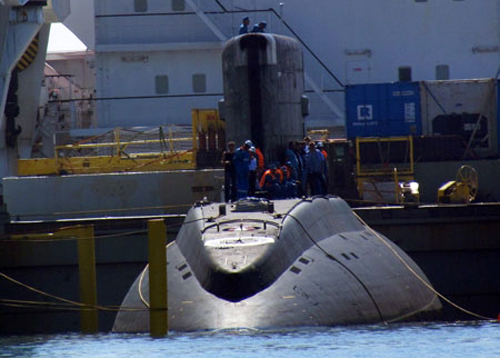 The submarine.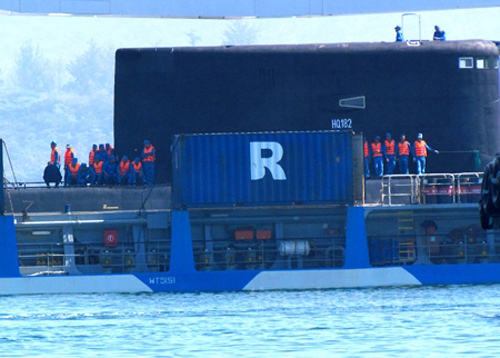 Technical experts are waiting to take the submarine to the military port.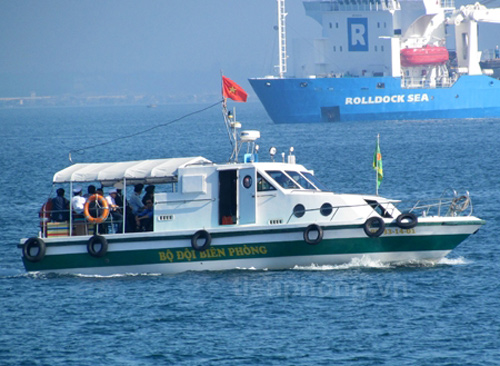 Vessels of the Border Guards to protect the Rolldock
Source: VNA/Tien Phong